Looking for some kitchen design inspiration? Lately we've been inspired by the sleek lines of modern kitchen designs that also incorporate soft hues and natural textures. Here's a mood board we created that's the perfect blend of modern, rustic and glam, along with all of the details that make it come together.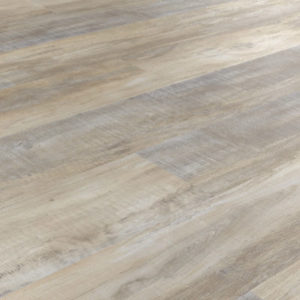 1. Wood-look vinyl flooring for a stylish kitchen design
Every kitchen starts with a solid foundation. That means a stunning, durable flooring is in order. We're partial to our Sound-Tec vinyl floor in Magnolia. Its variegated color and wood-look pattern create a warm and chic vibe. Find the vinyl flooring that strikes your fancy here. Vinyl flooring is an excellent alternative to real wood floors, with easier cleaning and maintenance, and long-lasting beauty.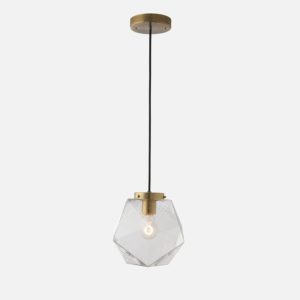 2. Lighting with drama
Lighting is one of the best ways to add drama and glamour to your kitchen. That's why we're fans of these sculptural, brassy Fuller Pendants from Schoolhouse Electric. A few of these pendants set above a kitchen island will instantly grab attention.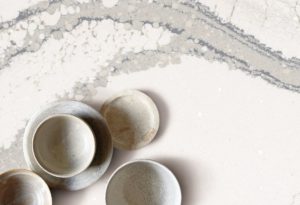 3. Natural stone countertop
Organic patterns are both modern and elegant. Go all out with your countertop surface for a high-end kitchen look. Consider a countertop with a unique design such as Brittanicca by Cambria USA, which is inspired by the tiny villages along the rivers in the United Kingdom.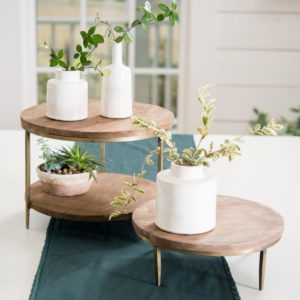 4. Decorative storage
For your kitchen countertop, add extra storage and dimension with this mango wood and metal double-shelf stand from Magnolia. Because it's small storage, it's the perfect place to decorate with succulents and other objets d'art when set on a countertop.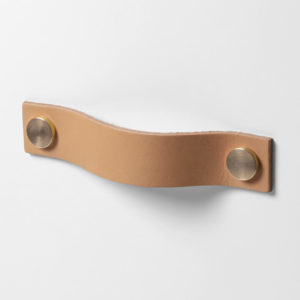 5. Cool pulls
Also, don't forget to bring a unique touch in your kitchen design. Why not add a little bling to your kitchen cabinetry? These modern vegetable-tanned leather handles from Superfront come in a soft, smooth tan hue and brass rivets that will age over time. You can also customize the color and finish according to your theme.
These are just a few ideas to inspire your kitchen design. As you can see, just a few details can instantly change up your space and set your theme in motion. 
Contact us with your questions on our waterproof vinyl flooring, which works great for kitchens and a variety of interior spaces.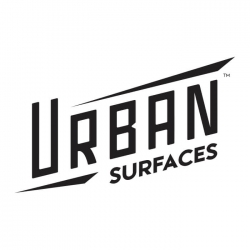 Latest posts by Urban Surfaces
(see all)