A Classic Floating Floor Look
SKU: ####-SN
Stair Nose
The rounded edge of these stair noses delivers a modern look and a foot-friendly shape. These versatile stair finishing solutions can be installed in one of two ways, semi-flush or overlapping, providing safety and durability.
Overall Size: 2" x 94"
Wear Layer: 12mil ScratchGuard
Core Material: Stone Polymer Composite (SPC)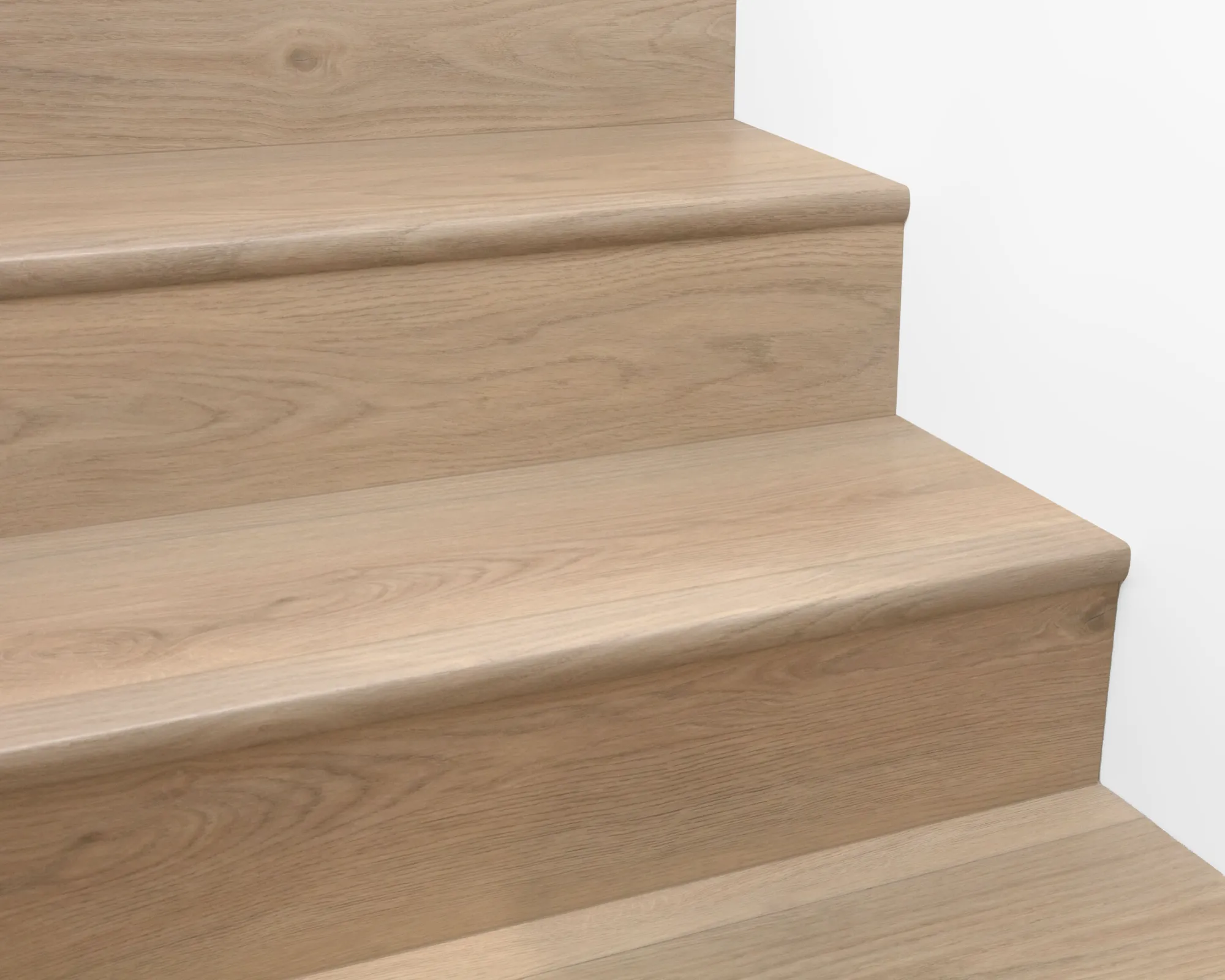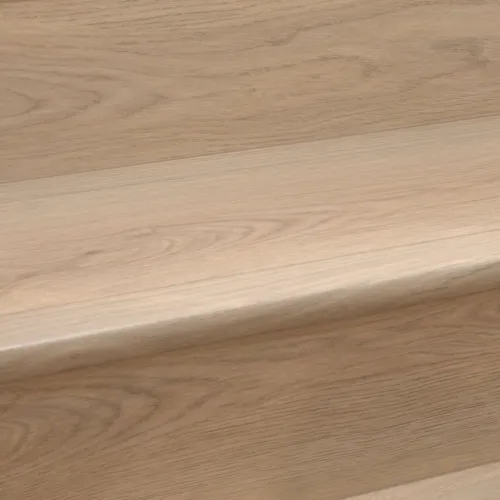 Featuring An Exact-Match Design
With exact-match moldings, transitions will be clean, seamless, and elegantly matched to the precise design of your chosen flooring. Spaces will visually flow from one room to the next, free of the jarring interruptions offered by inferior "coordinating color" moldings.