Change is the rule of life, but nothing stays the same forever. For Hope Through Housing, a non-profit organization, the goal is to see that nothing remains the same forever within our communities. By providing resources and affordable housing to less privileged families, Hope Through Housing allows families to build a more sustainable life. Crestview Terrace was the third phase within the Larger Arrowhead Grove Neighborhood revitalization, as well as a major installment towards a healthier San Bernardino.
"Quality affordable housing can reduce stress as well as chronic and infectious disease, which leads to improvement in both physical and mental health. This project will not only bring much-needed high-quality affordable housing, but it will also revitalize the neighborhood and help improve the health and quality of life for families in the surrounding community." –Doug Kleam, Hospital President, St. Bernardine Medical Center
Hope Through Housing and RAD
Established in 1988, Hope Through Housing was founded to empower low-income and underprivileged families. This independent non-profit organization started by providing high-quality apartments to neighborhoods. Today, the non-profit also prepares multiple programs to help families build sustainable lifestyles. Programs such as Building Bright Futures, Pathways, Connections to Care, and Unlocking Opportunities allow all age ranges to build beneficial skills.
Their recent developments with RAD (Rental Assistance Demonstration), have allowed them to turn 1940s housing into thriving market-rate apartments. Partnerships and contributions from the Housing Authority of San Bernardino, National CORE, Common Spirit Health, and Loma Linda University allowed a complete community with LEED-certified developments.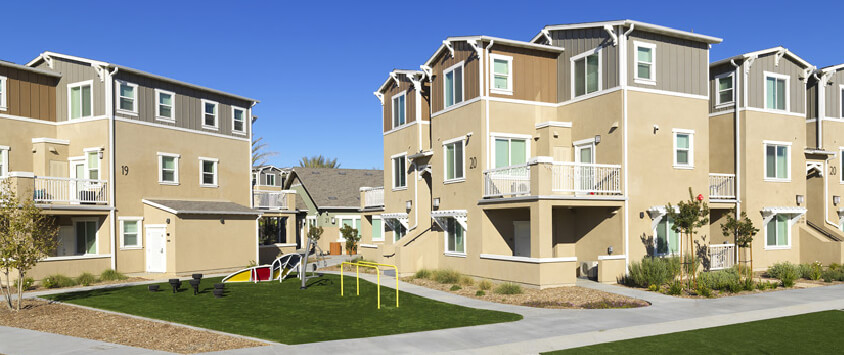 Crestview Terrace is a 184-unit complex with amenities such as a swimming pool, community center, outdoor play area, in-unit laundry, outdoor BBQ areas, exercise equipment, and covered parking. What really makes this community special are its LEED-certified developments and contributions from its partnerships. LEED is a globally recognized certification by the U.S Green Building Council, for healthy efficient, carbon, and cost-saving buildings. The purpose of LEED is to create better buildings that reduce the contribution to global climate change and promote sustainable material cycles. Crestview Terrace is an all-electric community equipped with Solar Panels. The Solar panel system will offset one-third of the site's total energy. To incentivize low-emission transportation, the HACSB provided each unit with a bicycle and a 5-year bus.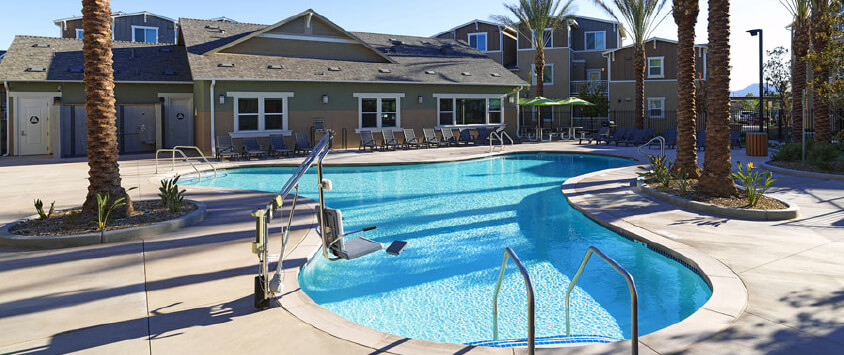 Urban Surfaces' Participation
Urban Surfaces is proud to have our flooring installed in each unit. Our flooring contributes to LEED by having low emitting materials. Our surfaces do not absorb spills, dust, odors, or soil that can lead to microorganisms such as dust mites and molds. A recent study by the Environmental Protection Agency (EPA) found that indoor air was two to five times more harmful than outdoor air. This is due to many harmful pollutants, including radon, mold, and carbon dioxide found indoors. Healthy air contributes to better learning in schools, improved productivity in offices, and more comfortable homes. Poor indoor air quality (IAQ) can be a factor in a variety of health problems, such as headaches, dizziness, and more serious long-term effects.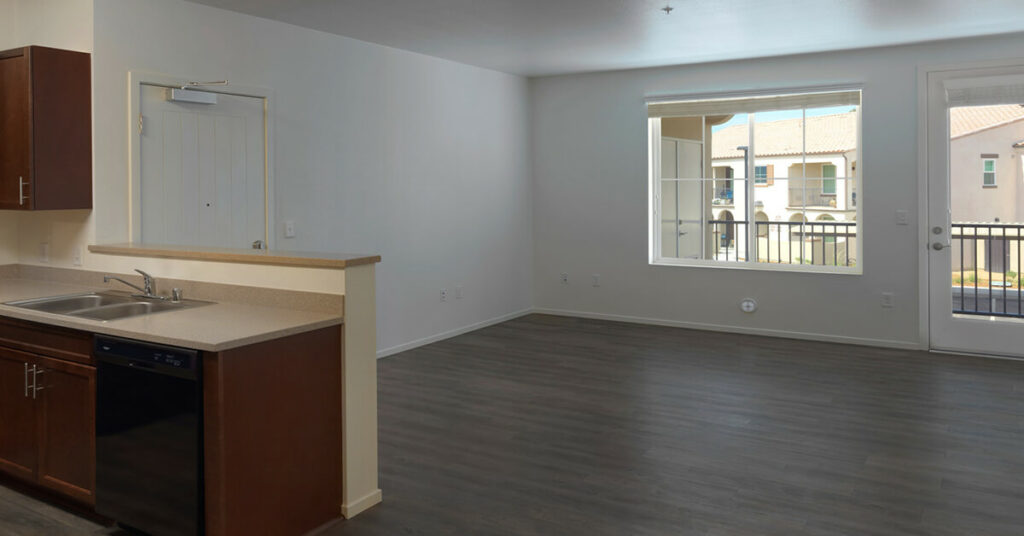 Working Together For Good
"We're so proud to be collaborating with the housing authority and many other partners on this long-term vision, combining all of our resources for the good of the community." –National CORE President and CEO Steve PonTell.
Change can be hard to deal with, but the support and contributions of one another make it much easier. Although there is still much to do on the journey of revitalizing San Bernardino, with the support from the community, big changes can happen. If you are interested or would like to donate to the cause of Hope Through Housing, visit their website.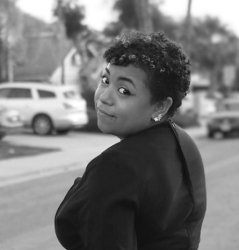 Latest posts by Denise Cabrera
(see all)