---
I recently had the opportunity to speak with Clayton Blood, President of KC Floors and Pacific Verticals Inc. He has been in the construction business for 26 years, so he's not new to the trials and tribulations of the industry. At the time we spoke, he was in the process of working on a 23-story, multi-family project using Urban Surfaces-supplied flooring.
Delivering flooring "just in time" is essential to contractors. If delivery is early, the product sits around, taking up valuable space and getting in the way of work. If delivery is late, work is held up, and valuable man-hours are wasted.
Urban Surfaces achieves this balance by keeping our promises. We only promise materials we have on hand, and we will never give promised materials to another contractor. That way we avoid throwing the "curveballs" that contractors like Mr. Blood are always trying to avoid.
It's an honor that he had such nice things to say about his partnership with Urban Surfaces. We truly value our flexibility and responsiveness, and when we make a promise, we keep it. Reliability is crucial in a business partnership. Clayton Blood understands that importance.
Here's to many more years of success!
Make sure to stick around to the end of the video to see the beautiful, finished installation.
How can we partner with you? Call your Urban Surfaces representative today. Don't have a representative yet? Call 800-492-8722, and we'll introduce you.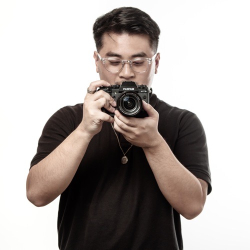 Latest posts by Brandon Le
(see all)