You've never seen anything like it ever before. That's because at Urban Surfaces we do things nobody else does, such as building our Southern California Flooring Showroom. It's a hub where decision makers come and get flooring solutions.
It's our newest way to create partnerships and supply value to customers.
Yes, we do more for customers. That's fueled growth since Urban Surfaces formed in 2001. Today, we've expanded across the U.S. and beyond, where we distribute luxury vinyl flooring with cutting-edge technology! Features include lifelike wood, tile and stone, super durability, and scratch-resistant surfaces. Plus, waterproof materials, antimicrobial coating, quick and easy installation methods, all packaged at compelling values.
You can see our flooring displayed like museum works of art, all designed to stimulate ideas, spark conversations and make you smile.
Who's invited?
You are. If you're a decision maker, or one who simply needs flooring materials, the showroom lets you talk with our experts about easy flooring solutions.  
Multi-family property owners and property managers 
Renovations are on your mind or on your to-do list, right? Well, now's the time. Come see plenty of patterns and shades, giving you a good idea which styles your residents will love -- at an affordable cost you're going to love. 
Architects
You can look over sizing, scale, color and pattern, all before anything is purchased or even built. You'll come away with some great ideas, which you can combine with those of interior designers on your team. More ideas make for eye-catching renovations, remodeling or new construction projects.
Contractors
Are you sourcing your flooring through a third party distributor? Let's talk about pricing directly. It'll be time well spent, because you'll see how we can improve speed, service and ease to your sourcing efforts. Hold on. Aside from talking about pricing, we can chat about the finer points of installation. In fact, you'll see a whole exhibit devoted to stair nose moldings and how to install them properly. 
Interior designers 
You can peruse each flooring shade, compare each style, and feel the embossed registered flooring, which makes for a more confident purchase of materials.
Where is our Southern California Flooring Showroom?
Corona. That's our headquarters, which is centrally located in the Inland Empire. If you're driving from Los Angeles, catch it off the 91 Freeway, east of the 15 Freeway. From Orange County, drive by the Prado Dam, which can be seen from a small plane in the sky. No matter where in SoCal you're coming from, Urban Surfaces will give you the Grand Tour.  
Will you come away with flooring solutions?
Absolutely! We'll have a conversation about what you need in a flooring product. Do you need it to stand up to heavy loads? Are you facing tight project deadlines? Maybe you need something that'll measurably lift your project profits. We get it. You'll see our big ideas, literally. Our showroom includes flooring samples taller than a door. Those samples include our entire lineup, from Level Seven to City Heights, from Sound-Tec to InstaGrip. 
Schedule your visit to our Southern California Flooring Showroom
Just contact your sales representative. And that's it. You're in. You'll enjoy the  creative vibe, the sample displays, product specs, expert advice, flooring art and surround-sound music of your choice. It's a great meeting place! No other flooring showroom can add this kind of value to your business.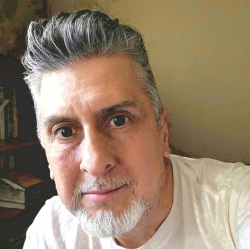 Latest posts by Carlos Milla
(see all)