Here at Urban Surfaces, we pride ourselves on bringing top-of-the-line products to our customers that not only outperform typical standards but are affordable as well. That's why we created our own product line: Sound-Tec.
Highlights of our Sound-Tec SPC Floating Floor
As you might have figured from the name, Sound-Tec (which includes Sound-Tec Tile and Sound-Tec Plus product lines) reduces the impact of how the sound travels. Few things can be more obtrusive to your peace and quiet than being disturbed by footsteps and vibrations.
Sound-Tec is made of natural limestone (Stone-Polymer Composite) and is highly durable — perfect for high-trafficked areas. It's making a run at displacing WPC (Wood Plastic Composite) and laminate as a top wood alternative flooring.
So, what else makes Sound-Tec the right choice for your flooring needs?
Here are the highlights of what this flooring can bring to your home.
#1 – The Look and Feel of Wood — Without the Upkeep or Worry
Although hardwood floors can be a source of envy, they can also be a source of a lot of upkeep and maintenance for the owners. They're not the best option for pet owners (hello scratches!), and if you have dogs who drool, tend to leave half the water bowl on the floor, or have kids who just like to make a mess, then you might want to reconsider installing hardwood floors. It can be quite disheartening to see you new floor all marred up before you've even had a chance to enjoy it.
If you have pets and/or kids, the importance of having a true waterproof floor cannot be stressed enough. With Sound-Tec products, you won't experience buckling or swelling when water is unceremoniously dumped on the floor — either by accident or just for something "fun" to do by little ones.
Concerned about what may lie below the surface after the spills and basic living typically take a toll on your floor? Sound-Tec does not soak up the many undesirables that may land on it — both liquid and otherwise — so you don't have to worry about odors absorbing into the tiles.
Wondering about the color and if it really compares to the options available with hardwood? You bet. We've made sure to offer 38 colors from which to choose so you're sure to find the perfect one to fill your space. No hardwood envy here.
#2 – The Ease of Installation and the Experience of the Float
Sound-Tec tile is an SPC floating floor that allows for easy and less costly tongue-and-groove installation. Because there is no glue or nails needed, the overall cost and time of installation are reduced. That means you don't have to stress about not having use of your floor for days.
Having a "floating floor" may sound a bit intimidating, but it's really just a simple means of installing a floor. No, the floor doesn't actually float or move exactly; the simple weight of the product across a room makes it almost impossible for it to do so. However, what it does allow for is the movement necessary to keep the floor from doing things you don't want it to do (i.e. warping).
Although nothing can compare to professional installation as far as expertise goes, if you're looking to DIY a floor, this is the perfect floor for you to tackle. Without all the hassle that goes into the more complicated flooring, you might be surprised at the results you can get from this practical — yet spectacular — floor. Learn how to install our SPC floating floor.
#3 – The Beauty in Sustainability
If you want to do your part in taking care of your family and the earth and keeping them as healthy as possible, Sound-Tec has what you're looking for. Volatile organic compounds (VOCs) have gotten a lot of attention lately, (especially when it comes to paint), but your flooring can also be a lead contributor to unsafe air in your home.
VOCs can sometimes cause many unwelcome health effects, so if you don't want headaches and fatigue interrupting your life — along with possible organ damage — then you want to steer clear as much as possible.
Sound-Tec has been verified by the SCS Global Services as contributing to good indoor air quality. So, while you're enjoying the look, feel, sound (or lack thereof) of your new flooring, you can be assured that you're not breathing in toxic chemicals left behind.
#4 – The Reassurance of Our Warranty
When you buy Sound-Tec Tiles or Sound-Tec Plus, you can breathe with ease with our extended 10-year residential warranty. If you find a defect in our product, we've got you covered for a lifetime — literally!
Why do we set our standards so high?
Because we believe that you, our customer, deserves it. Buying flooring is a commitment you show to us, so we're giving that same commitment back to you.
When it comes to most anything in your house, you want something that you can enjoy without worry. WIth our Sound-Tec products, you can kick back and let your kids and pets wreak havoc — but not on your floors.
Wondering if a Sound-Tec SPC floating floor is right for you and want to learn more? Click here to request more information or get a flooring sample.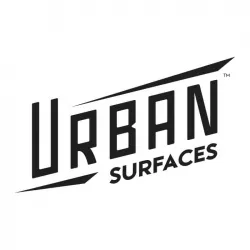 Latest posts by Urban Surfaces
(see all)