Have you ever seen a dog or a cat punch a hole in the wall? Or broken a toilet seat? Or kick out a window screen? Of course not, yet Fido and Tabby often get blamed for damaging the inside of a rental apartment, where, truth is, pets rarely damage a single thing. If it happens, the average cost of damage is $191.
Chew on this if you're an owner or manager of a multi-family property: During the shutdowns of the pandemic, millions of people adopted a pet. That sparked a huge market of pet owners, many of which are now looking for an apartment to rent. The problem is, it's hard to find a place that truly welcomes pets.
Only 8% of multi-family rental housing is free of all restrictions on pets. But if you create a pet-friendly environment, you'll attract more prospective renters which can lead to an increase in revenue for the property, according to the Michelson Found Animals Foundation and Human Animal Bond Research Institute (HABRI).
What can you do about the tidal wave of pet owners?
Create a pet-friendly environment. What does that mean? That's coming up. The point is, easing up on pet rules can bring in steady income, and most of all it can make your tenants happy.
This isn't to say you don't have a heart for animals. You do. In fact, 93% of rental housing operators agree pets are an important part of a family, according to Michelson Found Animals and HABRI. However, maybe you harbor concerns. Maybe you keep a tight leash on furry friends. Maybe you borrow the line from The Godfather. "It's nothing personal. It's business."
Why are multi-family property owners restricting pets?
Most multi-family property owners say they aim to preserve the reputation of the property, while supporting health and safety standards.
Others say they fear losing tenants over complaints of dogs barking at all hours of the night. Some tenants might complain about dogs leaving messes on the grass, or biting other people or other pets. Fine. These are valid concerns.
Let's not forget concerns over pets chewing up carpets or scratching up the floors or kitchen cabinets. Nobody has to tell you how much repairs and restorations cost these days.
But hold on. Instead of looking at pets as a business risk, you might want to roll out the red carpet for pet owners at the door when you consider this:
85 million U.S. households have at least one pet
One-third of rental housing prospects own a pet
Millions of Americans adopted a pet during the pandemic
More younger people are becoming pet-owners
That's a whole lot of pet owners. What does this tell you? Open the door to this huge market of prospective renters who consider the needs of their pet before moving.
Here's a prime example: When looking for a place to rent, pet owners rank "pet friendly" above all else. Okay, budget comes first. But "pet friendly" still ranks higher than building amenities, yard size, distance from schools or work, and number of bedrooms and bathrooms, according to Michelson Found Animals and HABRI.
What should surprise you even more is how many more young people own or are likely to own a pet compared to older folks. Forty-two percent of Millennials or Generation Z own or are likely to own a pet soon. That number is much higher than the 15% among young Baby Boomers. Plus, younger generations represent a bigger slice of the pie in terms of renters. That trend keeps growing, more so in states like California, where the price of a single family home is 88% higher than the national average, according to an article by Ramsey Solutions.
Can you see the potential? Pet owners need housing and a pet-friendly apartment pet policy will reach out to them, opening streams for additional revenue for your property.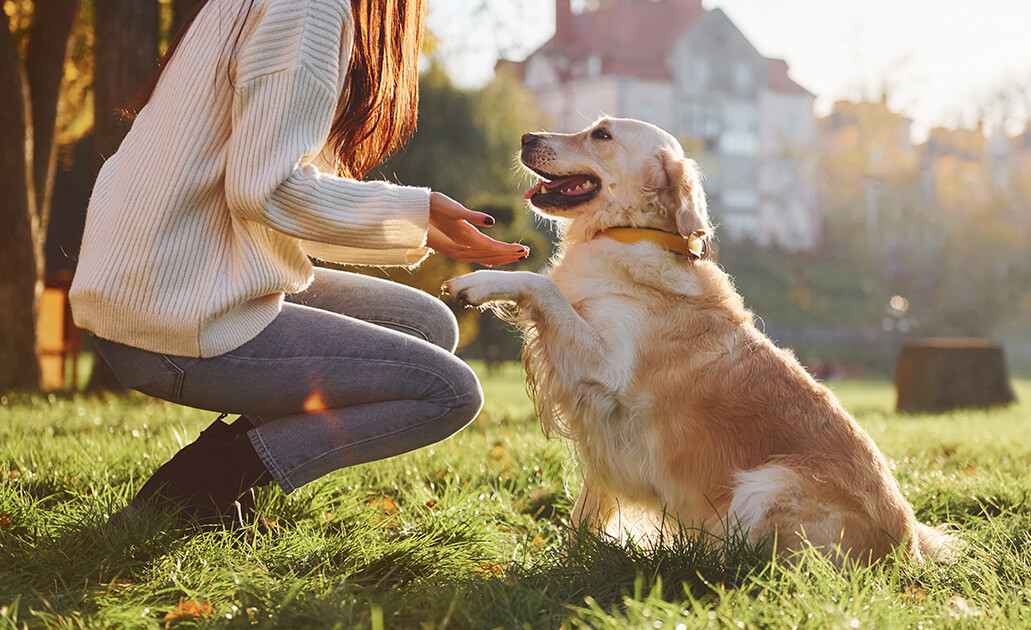 How does a multi-family pet-friendly pet policy increase revenue?
1. Pet-friendly units are filled faster.
As they say, "time is money." Each day a unit remains vacant your property loses money. What's the good news? Eighty-three percent of owners and operators of multi-family housing say pet-friendly vacancies are filled faster, according to Michelson Found Animals and HABRI.
2. Place an extra fee for pet ownership.
It can be a monthly pet fee, rent or an extra fee based on the breed or weight of the pet. Are you thinking a pet owner would complain? Not necessarily. According to a recent article from the Multi-Family Journal, 71% of residents support property managers charging more fees. Chances are, pet owners would pay the fees without protest, because they don't put a price on a member of the family.
3. Residents with pets stay longer.
They stay up 46 months longer on average compared to only 18 months for residents without pets, according to Michelson Found Animals and HABRI.
Clearly, cash flow is one goal. But so should making pet owners happy, including prospective renters who own a pet. A pet-friendly environment starts with you. Even if you love animals, you might think differently as a business professional.
Now's the time to change your mindset.
How to show prospective renters that you see animals as valued contributors to society
Realize what pets can do.
Pets bring love.
Furry friends give love, companionship and joy. Pretty much every person on the planet wants those things, including your renters.
Pets chase away sadness.
They reduce depression, the most common mental health illness, which can lead to loss of sleep, a weakened immune system and risk of heart attack. That's why dogs are a welcomed sight in hospitals and senior assisted living facilities.
Pets guard against illness.
Scientific studies show the love of a pet can improve the owner's physical health, including lowering blood pressure and stress, which can do the body harm over time.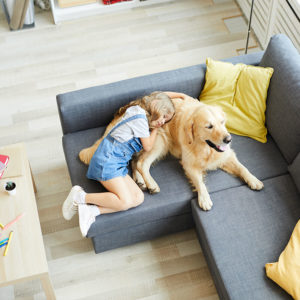 Pets behave like family.
Ninety-two percent of people consider their pet a member of the family, according to Michelson Found Animals and HABRI. That explains why most family portraits show the pet dog or cat front and center.
No question about it, pets enrich people's lives. If you're nodding as you read this, you've taken the first step to creating a pet-friendly environment in your multi-family property.
What's the next step? Glad you asked.
Create a pet-friendly environment starting today
Once you see pets as a way to increase revenue, then you're on your way.
Revise your pet policy.
Get rid of all the fees and deposits. Instead, rely on a solid security deposit to cover any damages caused by the pet or tenant. Ask renters with a pet to show proof of renter's insurance, which not only covers their belongings but also covers animal-related claims. That'll reduce your liability, aside from reducing your stress from a business standpoint. Take a look at this sample pet policy from Michelson Found Animals.
Lift restrictions on pets.
Focus on a pet's good behavior instead of allowing only certain breeds or putting limits on a pet's weight. And, if you allow one pet, allow two. One third of residents said they would get a pet (or another one) if such restrictions were lifted, according to Michelson Found Animals and Human Animal Bond Research Institute.
Understand the needs of persons with a disability.
A service animal enables a person with a disability to gain independence. The use of such an animal is protected by the federal Fair Housing Act. Persons with a disability may be exempt from pet deposits or fees normally charged to ordinary pets.
Install pet-friendly vinyl flooring.
Vinyl flooring repels liquids and won't retain odors caused by pet "accidents."
It's also scratch resistant. Pet claws won't mar the beauty of the flooring, which is so durable it lasts for years, saving on replacements. Consider our Sound-Tec SPC Floating Floor for your multi-family property.
Add creature comforts.
Add pet washing stations, supply mini waste bags for pets, and also a dog park which could simply be a small grassy area with low fencing. You'll attract more tenants. Even if you can only add one of these amenities, pet-owners renting from you will appreciate the effort.
The list is longer, but you get the idea.
Happy pet owners fetch more revenue for multi-family apartments
This pet-friendly idea might take you a bit to adjust to if you now have a pet policy that restricts pets. But it's doable. Just keep in mind you'll be supplying a need that millions of people today are looking for.
Remember, fewer than 8% of multi-family housing is considered free of all pet restrictions. In the U.S. today, pet owners have few choices in multi-family apartments.
You could be the top dog in the community by showing how pet-friendly your multi-family apartment pet policy is. That'll attract more prospective renters.
So, no matter the breed, size or weight, let pets in, and you'll most likely see more revenue come in.
Now, go ahead. Make a pet owner happy. It pays.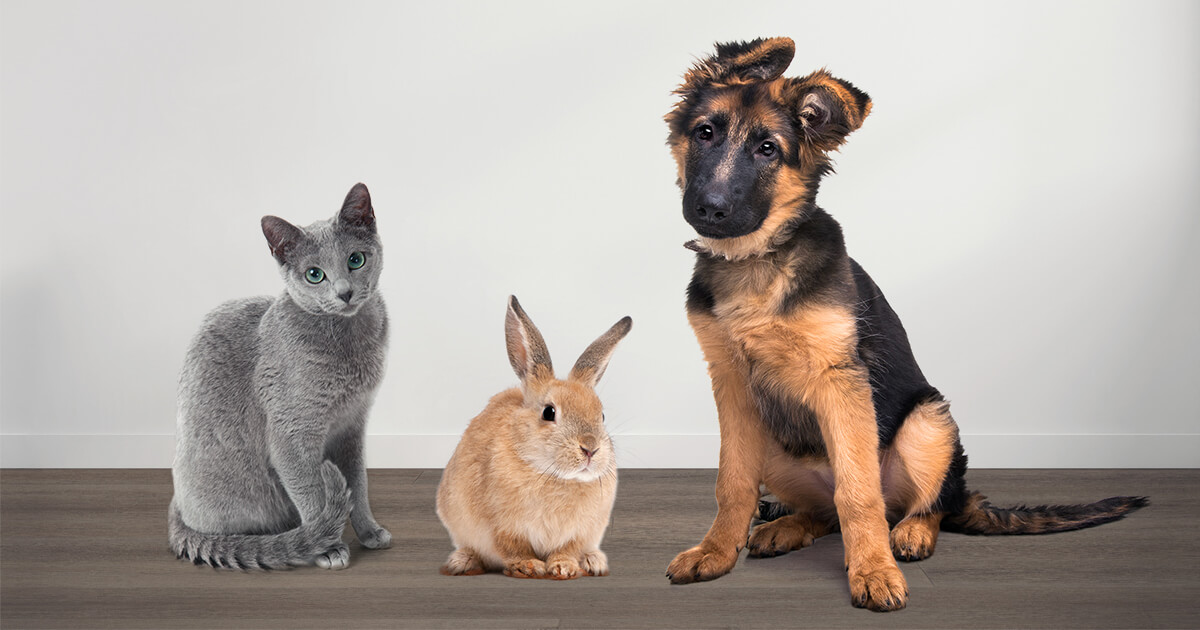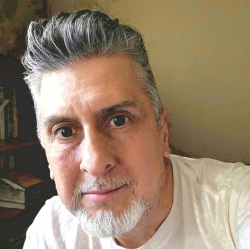 Latest posts by Carlos Milla
(see all)