The weather's getting warmer, the sun's shining brighter, and the day's are getting longer. Summer's just a few weeks away and we've come up with this Summers' 2020 flooring trends. If you're looking to renovate, or if you're purchasing a new space, here are 3 major  predictions that will help you create your dream pace that's both, in trend, and in season!
Flooring Trend: Keep it Simple
The first  trend is using a simpler layout. This means using single width planks in straight lay as opposed to different designs like herringbone, diagonals, or chevron. This will help create a clean and simple aesthetic that won't distract the eye or look too busy. 
Flooring Trend: Lighter Shades are IN
As warmer weather draws nearer, everything feels  lighter and breezy. We switch from knit sweaters to linen shirts, hot lattes to iced coffee, and if you're renovating, you can switch from dark floors to lighter floors. This will make your space feel bigger and less busy. Because the sun will be shining, lighter floors will reflect more light than darker floors. 
Flooring Trend: Beige and Neutrals
When going lighter, 2020 is going to be all about the beiges and neutrals. Most interior designers are opting out of the yellow toned floors and switching over to cool beiges or softer neutrals. Both of which are great shades for any space, year round. The theme this year is definitely consistent. Keep it simple, keep it neutral, and drown out the yellows for a more modern aesthetic.
We Have The Perfect Shade For You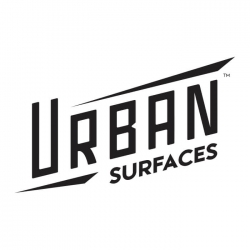 Latest posts by Urban Surfaces
(see all)