Urban Surfaces covers a lot of ground. Our banner reads, we offer modern flooring solutions.
For 20 years, we've served the single-family and multi-family markets, working with contractors, property managers, retailers, architects and do-it-yourselfers. While we're based in Corona, California, our customers span the country. Our flooring planks cover what adds up to millions of square feet of indoor space.
Speaking of space, our warehouse covers 70,000 square feet. It's huge, so we keep a tidy house. After a recent independent audit, our warehouse got a 99.9% inventory accuracy rating. It's a big deal to customers. A neat warehouse means they get their orders without waiting for us to find them.
Our warehouse also contains more than a large inventory.
It holds the key to our customer service.
A huge stock saves time. If you buy truckloads of flooring for major projects, for example, you never want your crew waiting around for materials. While they eat lunch, the idle time eats up your profitability. With Urban Surfaces, you can pick up your order at our will-call warehouse. You'll be in and out in about 10 minutes. Other flooring companies show their appreciation by making you wait in their will-call up to 45 minutes.
Aside from the time-saving factor, our huge stock can save customers a ton of money.
Let's say you buy today. What if you need a few replacement planks down the road? You can bet we'll still have the exact style and color in stock, saving you the cost of replacing the entire floor. It's just another way Urban Surfaces helps our customers cover a lot of ground.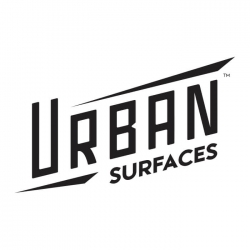 Latest posts by Urban Surfaces
(see all)