Does waiting turn you into a monster?
At the very least, it changes your mood.
It's like that popular ad slogan for Snickers candy bars, "You're not you when you're hungry." The clever campaign expressed how feeling hungry saps your energy or makes you cranky, snippy or even feisty.
That's how customers feel after placing a food order, going to pick it up, and waiting so long that they lose their appetite. Chances are, these customers will never go back to that restaurant ever again.
The same goes for picking up flooring.
Slow service is one of the main reasons customers leave a company or write a negative comment.
Why customers hate to wait
If your business gives customers the option to pick up a purchase, beat your competitors. Move fast. Repeat business is the finish line. If you come in last, you risk losing customers. They might feel insulted or as if they've just wasted their money. It really makes no difference how sincere your apology is, or how good the price discount is to make up for the delay.
Just one bad experience can be the tipping point.
• 51% of consumers polled said they would switch brands after 1 or 2 bad customer service experiences, according to Glady's 2020 Customer Service Expectations Survey
• 79% said personalized service is more important than personalized marketing
Urban Surfaces partners with general contractors and property managers who head renovation projects at multi-family units, like apartments.
Like any such project, it runs on a tight schedule, yet delays happen.
For example, there could be termites or water damage on the site. Maybe it's a supplier issue. Materials could be out stock, on back order or the wrong color and style was shipped out.
Our secret to speedy service and no customer waiting
Aside from shipping and delivery, Urban Surfaces offers a Will-Call warehouse service, where our business-to-business customers can schedule a time to pick up the flooring they've purchased.
With their truck ready to load, Will-Call customers look at the clock. Why? They're most likely starting the job on the same day. Every minute counts. At most flooring Will-Call warehouses, the wait could be up to 45 minutes. Maybe longer. At Urban Surfaces, customers are in and out in 11 to 13 minutes on average. We invite you to time our speed.
How does Urban Surfaces do it?
• We make Will-Call a priority, which makes customers a priority.
• We assign a dedicated Will-Call employee to handle each order.
• We pull orders at the customer's convenience.
• We keep a tidy warehouse for safety and easy access to stock.
• We supply mobile tablets or smartphones to our warehouse staff.
Aside from speedy will-call service, make it easy for your customers to contact your service reps. Use messaging apps, websites, emails, and phones, where your reps can be the voice of your business. If they also understand the nuances of your customer's business, all the better.
It speeds up the call.
So, if you're hungry for returning customers, create a process that serves them faster and stick to it. Work hard to never keep a customer waiting, it's the path to sweet success.
---
SEE ALSO: Storage & Pickup Policy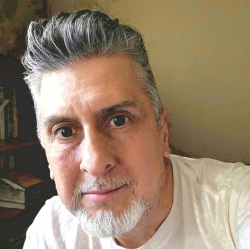 Latest posts by Carlos Milla
(see all)