NEW
Flooring
Visualizer
Transform any space with ease! Watch it all come together instantly.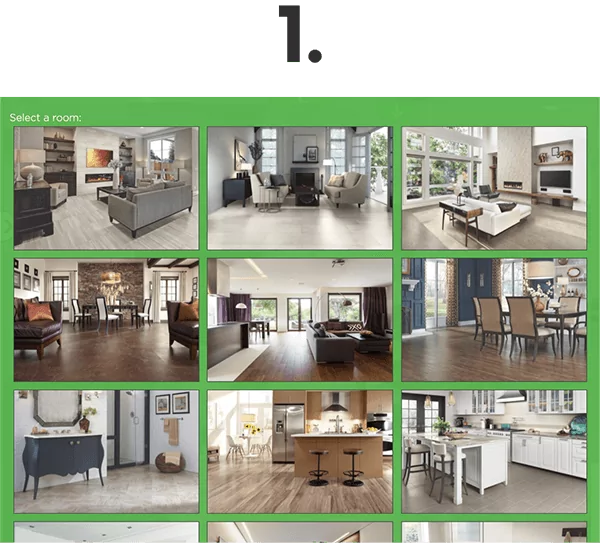 Take a Picture...
You can take a picture with your device and upload it directly, or choose from one of the samples rooms already provided.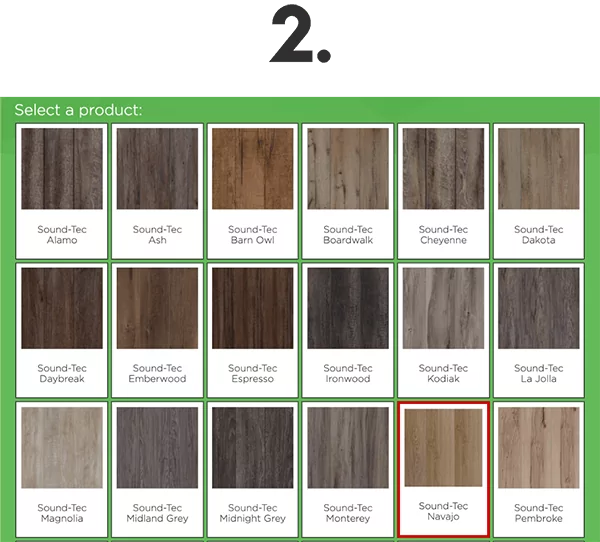 Choose a Color...
Pick any shade or product from our large selection that you'd like to visualize over the existing flooring.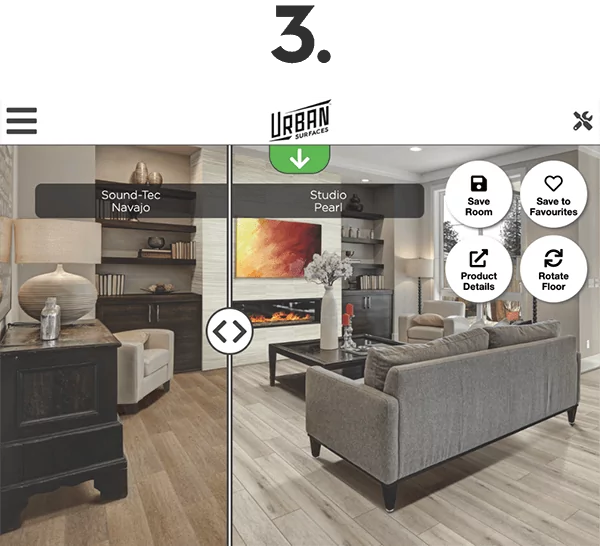 Transform Your Space!
Compare and contrast your favorite colors with the slider until you find the one that's right for you!
Helpful Tips For Getting a Good Photo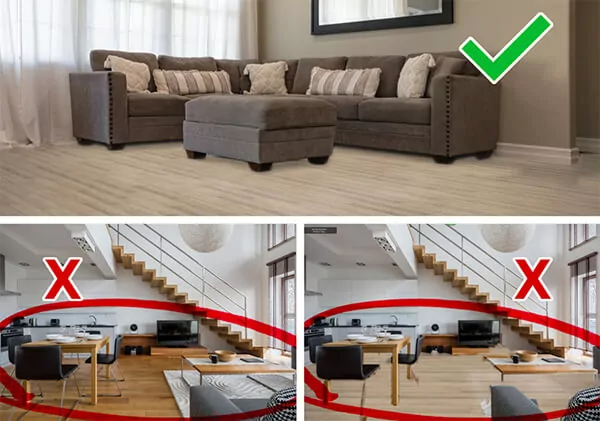 Make sure the space is clear and visible.
Clear away any loose items and clutter that would otherwise allow the flooring to be seen. This also includes pets, people, and other foreground elements that might obscure the view.
Avoid glare. Shiny floors make edges difficult to detect.
Unless there is carpet, windows and sliding glass doors often reflect a large amount of light against the floors, which can make it difficult for the flooring visualizer to detect the room's edges. For best results, keep reflective light to a minimum by changing the direction from which you are taking your picture.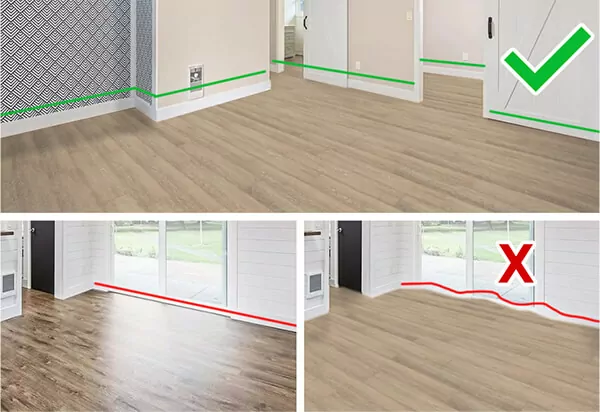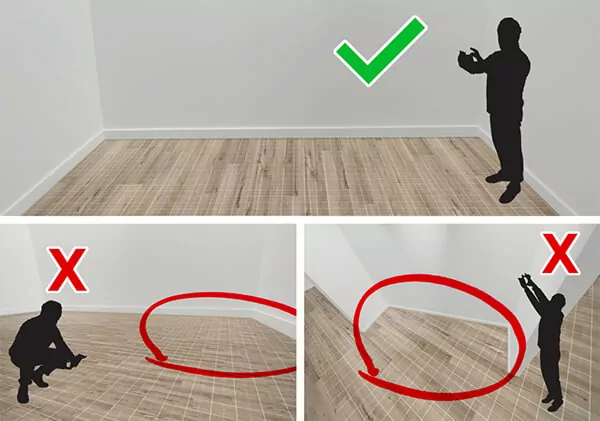 Take pictures from a standing height.
The flooring visualizer shows you how a flooring shade will look in your living space. Be sure to take a picture of a room from a standing height, rather than from an angle that is too high or too low. Pictures taken from a standing height allow the room visualizer to better find the edges of the walls to match perspective, giving you a better visual result.