Luxury Vinyl Flooring

Multi-Family Industry
Maximize Your Investment
Built to last. Manufactured and designed to perform to everyday household demands. Commercial-grade products that match the style and complement our residential products.
Industry: New construction or renovation flooring solutions.

Transparency: Responsible and transparent business practices.

Communication: Always available and eager to help.

Inventory
Always in stock to meet your needs

Guaranteed Speed
Delivered on time, every time 

World Class Support
Heavy investment on your success
FEATURED PRODUCTS
With a silver tinge, Ironwood stands at the forefront of innovative design and luxurious style. Its weathered details are characteristic of driftwood, perfectly worn by natural environmental forces. The fine details of this design are to be revered - mild striations paired with grooves - provide depth on top of the aesthetically pleasing balance of shadow tones that it consists of.
FEATURED PRODUCTS
North Cascades
Sound-Tec Plus
---
Stylishly infused with dark knotting throughout the boards, North Cascades balances seamlessly with a lighter color hue and medium level color variation between panels. Its sleek design allows for innumerable pairing options for stylistic furnishing choices, whether the style be more comfort-based or high-end, cascade will impress and astound.
FEATURED PRODUCTS
Obsidian's dark characteristics combine professionalism and modern style in one. This design will darken a space, while simultaneously bringing it to life. The high color variation allows for a layering effect, one that creates an ideal textured palette of rich, dark tones, cavernous depth, and style that is everlasting.
Personalized Support
World class support at every stage of your project
Architects
Specification & Testing
Urban Surfaces products meet & exceed all ASTM and sound testing requirements for any new construction and renovation project.
Flooring Contractors
Exceed Project Expectations
Product design for performance and speed of installation. Reliable flooring solutions at compelling values.
Interior Designers
Create | Design | Engage
Use style, size, and patterns to create unique spaces. Find your inspiration and explore how Urban Surfaces can help you on your next project.
Developers
Improve your Property Value
Lower maintenance costs and increase your property value. Enhance the living experience with quality flooring solutions.
Flooring Stores
Enhanced Shopping Experience
Provide a personalized shopping experience. Lifetime manufacturers warranty and unparallel customer support.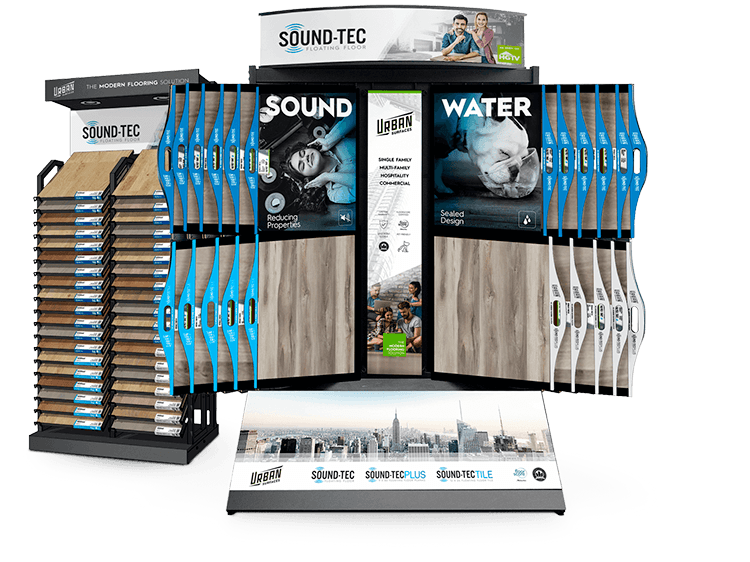 RESOURCES
Flooring Dealer
Sales Tools
We provide everything you need to boost your in-store sales of Urban Surfaces flooring products, from architect books and samples to floor displays and digital sales tools.
Located in the heart of Los Angeles, Avana offers apartment solutions that are both modern in style and performance. Family friendly and pet-friendly apartment options for the Urban living. From spacious kitchens, maple-finish cabinetry, and granite countertops, to full-size washers and dryers, walk-in closets, and outdoor living areas, Avana on Wilshire has everything you're looking for…and more.
"
Thank you for the great partnership we have built. Urban Surfaces' services is second to none. This helps us tremendously in delivering a quality product that our customers love. You are the best vendor that URC West works with, which in turn makes the flooring side at URC West run extremely smooth. Thank you for all you do.
"