HAVE A COOL PROJECT TO SUBMIT? LET US KNOW!
THE BUILDING
800 Sixth Apartments
New York, New York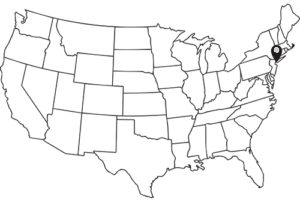 THE APARTMENTS
800 Sixth Apartments
800 Sixth Apartments presents an incredible residential experience in New York City. Located on Sixth Avenue between 27th and 28th Street, our residents are close to all of the city's amazing dining and entertainment destinations. Walk to Madison Square Park and easily access numerous MTA and PATH routes. Within 800 Sixth Apartments, the homes feature designer two-tone cabinetry, granite countertops, Luxury Vinyl flooring and floor-to-ceiling windows with stunning views.
THE PRODUCT
Navajo | 9563-S
A no glue, no hassle SPC floating floor equipped with a sound reducing pad and Rapid-Lock technology clip system for easy and fast installation. Designed with you in mind – Easy to clean, pet-friendly, waterproof, and highly resistant to foot traffic. Sound-Tec stands up to the rigorous demands of daily living.