Short-term rentals are a great investment in 2023, but a wise investment must be backed up with wise expenditures. Smart spending goes a long way to help overcome some of the challenges you may face with short-term rental investments. Flooring is one of the most important expenditures you will need to make, and here is what you need to know to choose the right one.
The Factors
In order to make a wise flooring choice, there are several factors that you have to remember.
Materials Cost
When choosing flooring, it is easy to spend much more than you need to. Floorings can vary greatly in cost, often with little visible or functional difference.
Beauty
Regarding style, you may be tempted to think that flooring does not matter, but remember that flooring spans an entire space. Tenants will see a stylish space and feel they are getting good value for their money. This means higher rent and better returns.
Longevity
The lifespan of flooring can be any amount from three years to a lifetime. The five main factors of floor longevity are scratch resistance, water resistance, durability, cleanability, and whether the environment is commercial or residential.
Ease of Installation and Repair
If you're doing all the labor yourself, you'll need to pick flooring that is easy to install and repair. Some floorings will require skilled labor to install or fix. When contracting, choosing flooring that is quick, easy, and affordable to work with will keep your costs down and properties occupied.
On the topic of repairs: the repair needed for damage done by pets in a rental unit is often overestimated. You will make your listing more attractive with a pet-friendly policy.
Sound Reduction
Noise complaints can be a serious issue. Floorings with built-in sound reduction and sound-reducing underlayments can solve the problem without expensive assembly reconstruction.
Make sure to look for a flooring's HIIC score to see how much sound reduction it will provide between floors. For those unfamiliar, HIIC is the new standard replacing the IIC method of sound-reduction measurement. If the manufacturer can only provide IIC scores and can not provide an HIIC score, they are behind the times.
The Options
Make your flooring of choice a wise expenditure. Here are your options.
Luxury Vinyl Tile/Plank
Luxury vinyl flooring (also known as LVT or LVP) is the best option for durable and completely waterproof flooring with affordability in mind. LVT is so easy it can be installed by almost anyone, not just professionals. There are several kinds of LVT flooring to fit any need.
LVT can feature polyurethane wear layers of up to 28 mil as well as microscopic ceramic-bead integration for further damage deflection. Choosing the right wear-layer thickness is key to a long-lasting floor in both residential and commercial environments.
If you desire the cushion, sound reduction, and heat insulation that carpet provides, a good, thick underlayment can provide all of those benefits as well as moisture protection. If you are using floating floors, make sure the manufacturer specifies that the underlayment will not compromise the flooring's clips.
Looselay LVT is a great option for residential rental spaces because it is extremely easy to replace single planks. LVT can take a beating, but if a looselay plank becomes damaged, replacement is quick, cheap, and does not need to be done by a professional.
Carpet
Carpet is on the opposite side of durable, rental-friendly, and DIY flooring. It is undoubtedly the most easily damaged and stained. Carpets may loosen over time, requiring the expense of stretching. Carpet can be a challenge to clean thoroughly, and even when it appears clean, it may be trapping allergy-inducing dust, dander, pests, and more. Carpets have also been known to off-gas harmful VOCs.
Finally, carpet tends to have a lifespan of about five to seven years.
Tile
Tile made from stone, porcelain, or ceramic is a beautiful, durable, and waterproof option for short-term rental flooring. It definitely adds value to a property, but the high cost may be a problem for large projects. Tile can be uncomfortably cold and hard for people and pets alike. Tile is also a poor choice for sound reduction.
Tile requires technical skills and experience to install and may be easily damaged. While damaged tiles can be replaced, it is a costly, dirty, destructive, and time-consuming process.
Cork
The main selling points of cork flooring are natural cushion, sound reduction, and sustainability. However, it is susceptible to scratches, dents, and moisture damage.
Laminate
Laminate is meant to closely resemble hardwood flooring and is a close competitor to LVT, but it fails to match up with regard to water resistance. This may be a big problem in vacation spots where tenants often return from a swimming pool or a snowy slope.
Hardwood
Although beautiful, solid hardwood is one of the most expensive flooring options for rentals. It can absorb liquid, resulting in permanent warping and stains. Depending on the kind of wood and finish, solid hardwood may also be very easy to damage. Support animals and pets can be a real danger to solid hardwood flooring. Solid hardwood is also one of the worst options for sound reduction. Engineered hardwood is an alternative that still suffers from similar problems to solid hardwood, just less so.
Bamboo
Bamboo flooring is similar to solid hardwood flooring, but when made properly, it is generally more durable and water resistant. As sustainable flooring options go, bamboo is a decent one, but its vulnerability to moisture and scratches, poor sound reduction, and high cost make it less than ideal for short-term rentals.
The Best Option
LVT is the superior choice for short-term rental flooring. No other flooring comes close to providing the overall form and function that LVT does while still remaining affordable to install and replace. Your short-term rental investment will succeed if you make all your expenditures with this kind of care and consideration.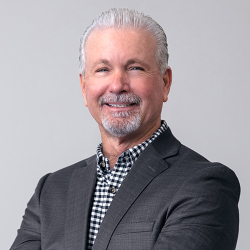 Latest posts by Fred Harris
(see all)