We are proud to introduce some refreshing changes to our product lineup with some additions, some subtractions, and some exciting new technology. As we grow together with you, keeping you informed of changes like these is of the utmost importance to us.
So these changes do not disrupt existing projects or complicate future repairs, we will be providing a 6-month transition period starting July 1st, 2023. In addition, upon request, we may stock these designs in smaller quantities to keep your projects on track and undisturbed. However, we are confident these soon-to-be unveiled options will exceed your expectations and provide superior alternatives.
Please communicate with your local territory manager about your specific needs for any SKUs that are being discontinued.
9 New Designs for Sound-Tec
We're excited to announce that we will be increasing our flagship line, Sound-Tec, with 9 new designs! Sound-Tec will go from 21 to 24 total SKUs as we phase out 6 colors. In addition, Sound-Tec Tile and Sound-Tec Plus will be reduced by two SKUs each. These adjustments to the Sound-Tec lineup will make for a perfectly refined selection of designs. These new designs will be available in October.
Sound-Tec, Sound-Tec Tile, and Sound-Tec Plus Phase-Outs: 9504 Ironwood, 9507 Ash, 9522 Barn Owl, 9560 Sierra, 9565 Magnolia, 9570 Espresso, 9701 Black Canyon, 9601 Orion, 9705 North Cascades, and 9602 Onyx

Introducing SoHo Square
The time has come to unveil our brand-new commercial-grade GlueDown flooring line. SoHo Square has 12 designs, including 3 Level Seven favorites, and will be 7" x 48" with a 3mm virgin vinyl core, a 20mil ScratchGuard wear layer, and a beveled finish for premier commercial projects. SoHo Square also features our new and innovative FiberBlend technology, reinforcing the pure vinyl core with a blend of fiberglass for superior stability.
Level Seven will be discontinued after the aforementioned 6-month transition, while SoHo Square will be launching this October.
Level Seven Phase-Outs: 7020 Cloud, 7030 Midnight Grey, 7031 Boardwalk, 7060 Timber, 7061 Emberwood, 7070 Ash, 7071 Sedona, 7081 Dakota, 7091 Pembroke, 7099 Stoney Mountain, 7101 Kenwood, and 7103 Denali
Level Seven Designs Moving to SoHo Square:
7031 Boardwalk > 7503 Boardwalk
7071 Sedona > 7508 Sedona Bridge
7081 Dakota > 7509 Dakota Way

In With The New
In addition to these changes, Urban Surfaces' LooseLay line is being expanded, as it has been a huge success. Look out for additional information concerning new InstaGrip items soon.
You can go here to preview some of the new designs and see a sneak preview of some things we haven't yet announced! Please note that some of the images are still to come.
Thorough communication is key to collaboration. We appreciate you taking the time to coordinate with and understand these changes. 2024 will be an exciting year! The product team at Urban Surfaces cannot wait to show you what's new.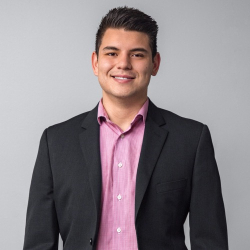 Latest posts by Jacob Olsson
(see all)