How do you feel when you are called a "customer"? Now, how do you feel when you are called a "partner"? There's a larger divide between the meaning of those words than one might even initially think. At Urban Surfaces, we always aim for a partnership. In an ever-changing business landscape, only a partner will stick with you to make the bad times good and the good times even better.
What Makes a Partner?
Michael A Massetti, Vice President of Gartner for General Managers, came up with a three-tiered model for discussing supplier relationships. The tiers are as follows.
Approved Supplier: This is a tactical and transactional relationship.


Example: Two companies with a transactional buying and selling relationship. They may or may not have a formal agreement or contract. The supplier is part of the approved supplier list. These two companies trust each other and meet expectations but do not rely heavily on each other. This relationship may be slightly riskier and less pursuant towards improvement than the higher levels.

Preferred Supplier: This is an operational and ongoing relationship.


Example: Two companies with a formal supply contract or agreement that is ongoing but not yet long term. There are some relationships established at the executive level, and the business reviews are not especially detailed. These companies are closely linked but distinct.

Strategic Partner: This is a strategic and long-term relationship.


Example: Two companies with a long-term and formal supply contract or agreement. There is strong engagement between the two companies at the executive level, and detailed business reviews are held. These two companies virtually act as one.
When pictured as a triangle, we see that tactical and transactional relationships are more plentiful than strategic and long-term relationships. This is true. While we call ourselves your partner, we realize it takes time, cooperation, and commitment to make that partnership a known fact. We must work together to climb this "mountain". The larger the scale and the longer the time, the better the relationship must be to achieve continued success.

How We Become a Partner
The best negotiations happen in a relationship of mutual trust with an eye on long-term growth. We understand that stability and pricing competitiveness provide you with a distinct advantage when planning your project. We work hard to stay organizationally lean so we can offer this advantage to our partners.
We promise to work equally as hard to source, protect, and deliver the inventory when it is needed. How can we promise that? It's not too complicated. First, we communicate early and often to stage material in advance for each project. Then, we refuse to sell the project's material to another customer. That means the material is in our warehouse and ready for delivery to your job site at just the right time, not too early, not too late.
Deliberate communication leads to great project outcomes. Consider Urban Surfaces as an extension of your business. We don't work through distributors. There is no middleman. You will not be subjected to one point of contact that seldom answers the phone. You will have direct access to a network of Urban Surfaces professionals ready to support you.

You Deserve a Trusted Partner
Our mission statement is emblazoned on the wall of our warehouse: "We know businesses are hurt by unreliable suppliers. We believe everyone deserves a trusted partner to depend on. That's why we keep our promises so our customers can keep theirs."
To quote Urban Surfaces' president, Jeremy Britton, we are "big enough to supply, but small enough to care." While Urban Surfaces takes pride in supplying high-quality flooring to some of the biggest names in the country, flooring has never been the most important part. The most important part is our partnerships.
What can we do to be the best partner possible? We have more than a few ideas. Let's talk.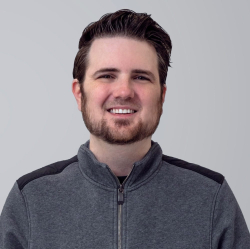 Latest posts by Adam Milecki
(see all)