Not only is interior design a wonderfully artistic profession but it also allows you to improve the lives of everyday people. It is very rewarding and satisfying work.
Did you know that most US states don't require a license to be an Interior Designer? This means chances are good that you can follow your dreams of being an Interior Designer based solely on your knowledge and eye for aesthetics. Just make sure to be aware of your local building codes and any necessary permits.
However, whether or not your location requires a license, following the proper channels of education and licensing will greatly increase your skills and credibility as a designer. To become licensed, you must pass the National Council for Interior Design Qualification (NCIDQ) exam. Before taking the exam, you must meet the necessary education and experience requirements.
Regardless of your chosen path to success, you should always be seeking out the latest trends and techniques in design. Immerse yourself in all things interior design and make connections with other interior designers. There are plenty of great resources online, including this article by the Home Design Institute. Remember that there is no substitute for practical experience, but knowledge will guide you as you gather that experience.
In your efforts to be the best interior designer you can be, you'll need quality materials. Urban Surfaces is the authority on beautiful, practical, and quality luxury vinyl plank (LVP) flooring. We are ready to help you become the best interior designer you can be. Contact us today, and we'll provide you with all your flooring needs.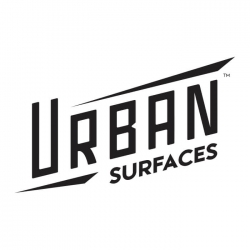 Latest posts by Urban Surfaces
(see all)