You've heard of the Car of the Year. You know about the Person of the Year. There's a Movie of the Year. And, the Song of the Year. But, have you heard of The Color of the Year? If you're shaking your head, it's an award-style title announced every fall by the color experts at Sherwin-Williams.
For 2022, the Color of the Year is…Evergreen Fog, a muted gray-green hue. Applause!

How was the winning color of the year chosen?
The process works like the one used to pick a winner on "The Voice." But, it's less confusing. To choose the Color of the Year, color experts research design trends from around the world, according to Sue Wadden, the director of color marketing at Sherwin-Williams. Color experts also analyze search engine data, and gather information from attendees at paint trade shows, fairs and events.
This year, the winning color served as a remedy for a health issue that had led many people to "stay home." To deal with that stress, people believe Evergreen Fog soothes, calms, and relieves.
Lately there's been a growing interest in greens. But not the Kermit the Frog type. This green is the new, updated one that's in tune with today's world, because it makes people feel good, like a love song. During these hard times, people want to feel happy again, to look back on better days. Maybe that's why green hues from the 1970s are making a comeback.
If you look back on American culture, green hues, like avocado, were popular throughout the 1970s, especially among household appliances, like refrigerators, dishwashers, washing machines, stoves, and curtains. Even green shag carpeting was in. Why? The color reflected the dawn of the "earth movement," which launched Earth Day.
Fast forward to now. Nature-inspired colors are the thing.
What Urban Surfaces colors harmonize with Evergreen Fog?
Many do. Surprised? Don't be. Evergreen Fog hails from the green family, which sits right smack in the middle of the color wheel, making it a cool color, and a diverse one to boot. You can match Evergreen Fog with a list of neutrals like brown and grey. Take a look.

Pairing Evergreen Fog with a flooring shade from our SPC Floating Floor collection
Stormy Sky
The grey shade mimics real wood. There's also an aged look giving this shade real character. Given that there's a low color variation, Stormy Sky contrasts nicely with Evergreen Fog. At the same time, the combo expresses balance, so it works in kitchens, bedrooms, and living rooms. Find Stormy Sky in our Sound-Tec floating floor collection.
Pairing Evergreen Fog with a LooseLay Vinyl Flooring shade
Hollister
It makes sense to pair the Color of the Year with Hollister. Both are inspired by nature. Hollister mimics the look of real wood and does it with a light caramel hue. The union conveys a relaxed, peaceful vibe, perfect for living rooms. Find Hollister in our InstaGrip LooseLay Flooring collection.
A couple shades from our GlueDown Floor collections pair nicely with Evergreen Fog
Midland Grey
Grey and muted green go together like cake and ice cream. Midland Grey reflects a mist-like style for a cool vibe. It's simple, elegant, and sophisticated. Pair it with Evergreen Fog, and you liven up the space without going wild, which is why the combo colors keep spirits up in offices, and business centers. Find Midland Grey in our Main Street Residential LVP collection. It's also available in our Sound-Tec floating floor collection.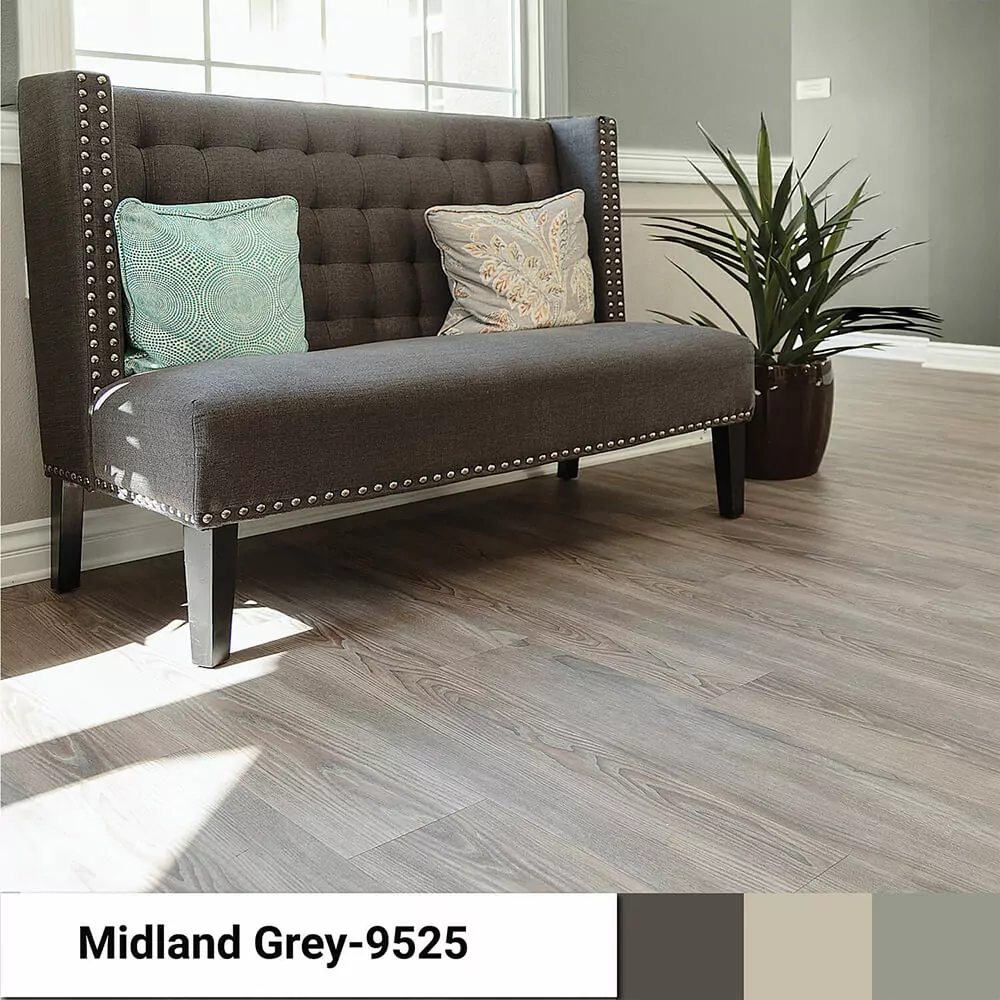 Grand Oak
Muted green and brown. The colors work wonders, in part because they're seen in the trees. The colors are good for the soul. Grand Oak sings the virtues of the great outdoors, while the creamy caramel hue of wood adds a cozy feeling. Add Evergreen Fog, and you give personality to the walls without overpowering the space. Find Grand Oak in our City Heights Residential LVP collection.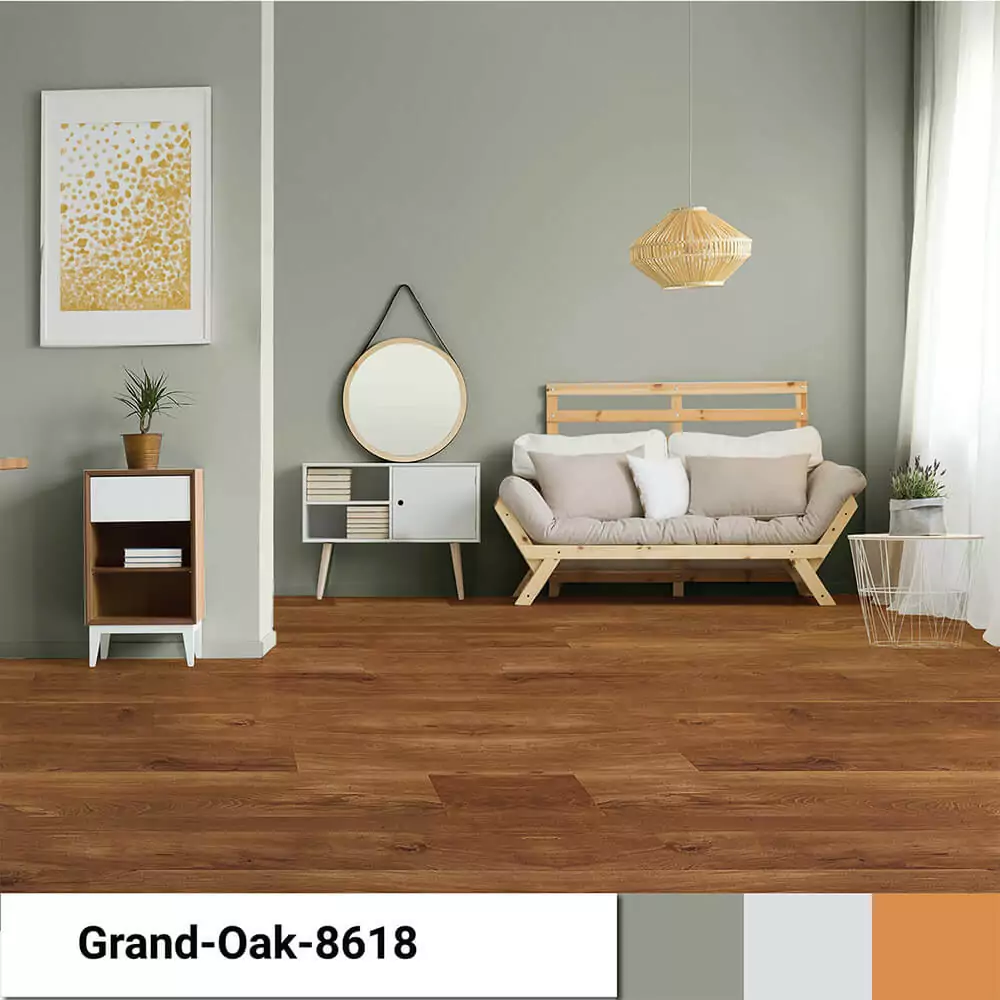 Choose a winning color from the Urban Surfaces collection
You can see how well some of our flooring colors blend with the Color of the Year. The question is: How will they look in your next renovation project? Can a flooring shade transform a room? Instead of placing a sample board on the floor and closing one eye to imagine, get a virtual view and use our new room visualizer.
This web-based tool comes to life on your mobile device. Upload a photo you've taken of a living space or tap on a sample virtual room scene from the tool. Bam! You'll "visualize" how a flooring shade would look in that scene. Besides looking at it from a few angles, you'll save a ton of time. You can browse through our wide collection of colors quickly. It takes a few minutes. As you tap, look and compare every color, you'll most likely select the right flooring color and type, making you look like a real winner.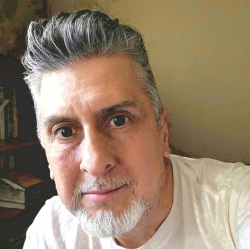 Latest posts by Carlos Milla
(see all)