Today we are proud to introduce our flooring sample books. Whether you're a customer now, or simply considering Urban Surfaces as your flooring solution, these books were designed to simplify your decision making process.
These new state-of-the-art sample books provide everything needed to select the best flooring for your property. Each book showcases a collection a flooring colors based on the type of installation. Make sure you take a look at all three!
– SPC Floating Floor
– LVP GlueDown Floor
– LooseLay Vinyl Floor
---
Features Of Our Flooring Sample Books
Actual Flooring Is Built In!
The most amazing thing about these sample books is the way that we are able to show you the flooring colors in a way that is precisely accurate. We do this with what we call a "Wear Layer Page". This page goes through the manufacturing process so that both the color and texture exactly match the actual flooring planks.
Constructing these realistic pages is very difficult to do. So difficult that only three factories in the world can produce these wear layer pages! So we really do encourage you to take advantage of this and get a sample in your hand.
Room Scenes & Online Resources
As you skim through each book, you'll also see a room scene that demonstrates the overall color of the flooring installed in a living space.
That is really helpful, but what if you want to see how the flooring would look in the room you are in right now? Scan the QR code to get quick access to the product online and you can jump into our online visualizer. From there you can use your smartphone camera to capture a room and see the color installed instantly.
From the product page you can also request a sample piece of the flooring to solidify your color selection.

Specifications
Another important feature of our sample books is the specifications page for each product line. These help you, or your customer, to make an informed decision about the best materials for the flooring project.
Here we show how the product is made, showcasing each layer with details about the plank's construction. We are very selective about the manufacturing materials and processes so that we guarantee our flooring products are the highest quality.

Additional Information
Throughout our sample books you will also find some extra information that pertains to each type of flooring product.
– Moldings Options. You know what they say, "The best flooring transitions do not happen by accident."
– Adhesives information provides insight to choosing the right glue according to the project timeframes and objectives.
– Environmental certifications give peace of mind about indoor air quality.
See All The New Colors
Announcing over 20 brand new colors added to our flooring collections. Taking inspiration from West Coast Fashion and contemporary interior design styles like Japandi.
Main Street Has 5 New Flooring Colors
Our residential GlueDown product line has five new colors to choose from.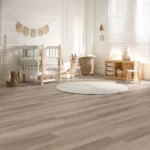 Marquette is a great example of a new color with modern style. So versatile, Marquette blends nicely in the home, office or any high-traffic area.
Sound-Tec Plus Has 5 New Colors
Sound-Tec is the most popular of our luxury vinyl plank products due to its large color selection as well as its sound reducing qualities. Sound-Tec Plus Floating Floor adds to that an upgrade plank size for a more refined and modern look. And now Sound-Tec Plus comes in five new colors.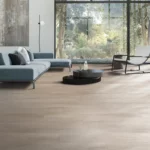 Take a look at Biscayne Bay for example. Biscayne Bay gleams when it embraces natural light. It's the subtle hints of driftwood that give out a warm glow, not to mention an air of contemporary style.
Sound-Tec Tile Has 4 New Colors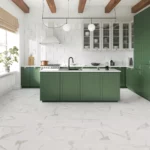 Sound-Tec Tile has four new colors and I'd like to say I really do love Electra.
Electra is one of the new colors. I just love this marble feel. It is luxurious without the expense and as you can see these do great in kitchens and bathrooms.
I'm excited about Studio 12 because this is our brand new product line. There's twelve amazing colors, and it is made specifically for our multi-family channel. What makes Studio 12 so great is you can get these colors in GlueDown as well as Floating Floor formats.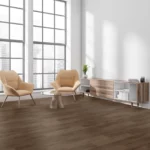 Hidden Acres. Dark brown tones contrast nicely with furnishing. Bold colors will stand out. Light furnishings will contrast. It's chic, contemporary.
Request Your Sample Books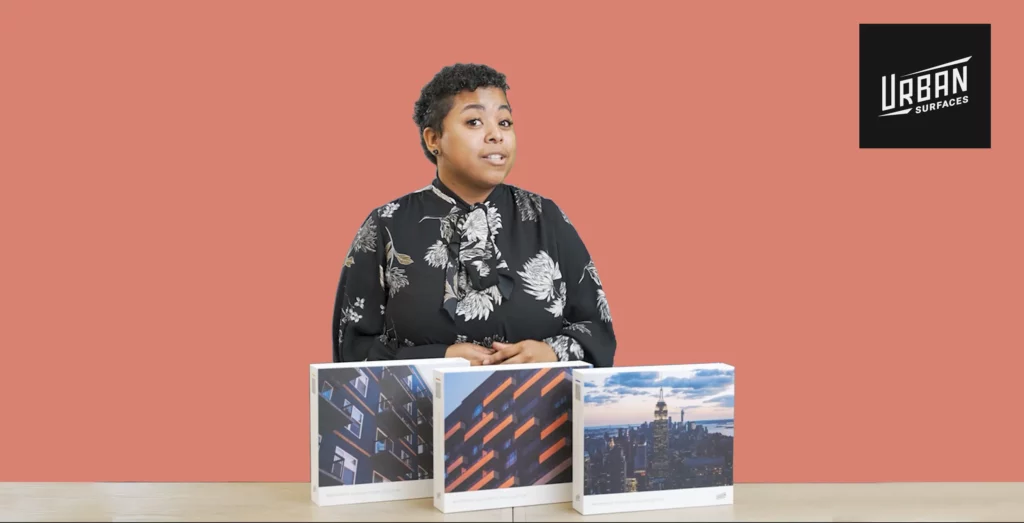 Our state-of-the-art sample books are in stock and ready to ship out to you today. Reach out to your sales rep or give us a call at (800) 492-8722.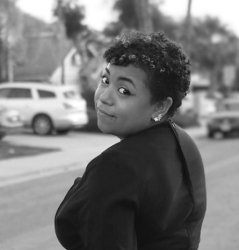 Latest posts by Denise Cabrera
(see all)