At Urban Surfaces, we innovate where others standardize. We have invested immeasurable R&D into producing the best 20mil SPC flooring on the market. We call it Sound-Tec.
Every plank of LVP is topped with a wear layer responsible for protecting the plank from taking damage through scrapes and moisture. Wear layers of 20mil (about 0.5mm) have become the most popular choice for LVP industry-wide as it is considered the "sweet spot" for most use cases. How is Sound-Tec so much better than the other guys' 20mil flooring? Let us count the ways.
1.5mm High-Density Pad
The 1.5mm high-density pad attached to every plank of our Sound-Tec flooring provides a multitude of features. First, it provides sound reduction so good that we named the whole product line Sound-Tec. Next, the density of the pad protects the already high-quality clip system from decoupling and damage. Finally, this pad provides Sound-Tec with the comfort of thermal insulation and a cushioned step.
Fully Tested by Veneklasen Associates
Put an end to the noise complaints once and for all. Sound-Tec flooring has impressive sound-reduction scores of HIIC 69 and ΔHIIC 28. How do we already have HIIC scores when it's the brand-new standard replacing IIC? Through our partnership with the pioneers of sound measurement and control, Veneklasen Associates, we have the most accurate noise-reduction ratings available.
4.5mm SPC Core
Other flooring companies settle for a 4.2mm core. Sound-Tec's extra-thick, 4.5mm, stone-polymer-composite (SPC) core provides superior subfloor imperfection correction. It also gives the flooring durability and strength without the cold feel and poor sound reduction found in hard floorings like ceramic tile and hardwood floors. Since the polymer is made from stone and not wood (as found in WPC), the flooring is completely waterproof.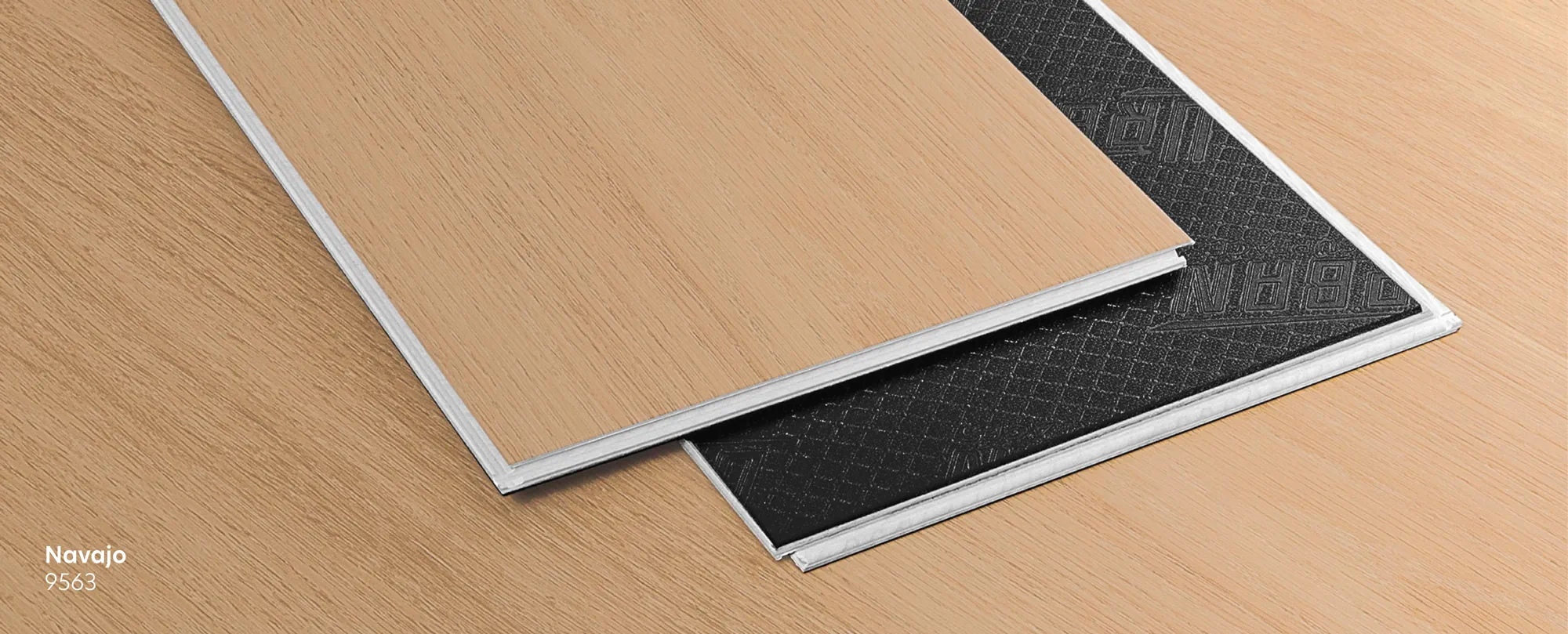 Ceramic Bead Scratch Armor
The wear layer of Sound-Tec features a high-tech surprise. You can't see it with the naked eye, but microscopic ceramic beads are infused into the wear layer. These beads make up the Ceramic Bead Scratch Armor that can deflect scratches and scuffs. Pet claws are no match for Sound-Tec!
Antimicrobial Surface Coating
Speaking of microscopic, the wrong flooring can hold all kinds of dirty secrets. Don't get us started on what's hiding in carpet. Just another reason to love Sound-Tec's wear layer, the antimicrobial surface coating provides protection from the growth of bad things such as viruses, bacteria, and mold.
Antimicrobial Pad Protection
Maybe your flooring looks clean on top, but what's underneath? The antimicrobial benefits of Sound-Tec's padding will protect the flooring from nasty things that can try to grow on a subfloor such as mold and mildew. Sound-Tec has antimicrobial protection from top to bottom.
Compatible With Our FloorSilencer Underlayments
Urban Surfaces has two different FloorSilencer underlayments to serve the needs of any project, FloorSilencer Flex and FloorSilencer Boost. These 100%-recycled-material, USA-made underlayments reduce noise transmission between floors with an impressive HIIC of up to 78 when paired with Sound-Tec flooring. Noise complaints will be a thing of the past. The benefits don't stop at noise reduction. FloorSilencer underlayments keep heating costs down, protect the flooring and subfloor from moisture, and provide cushion for leg joints and feet while maintaining enough rigidity to protect the integrity of flooring clips.
Superior Clip System
Sound-Tec's clips are completely waterproof, protecting your subfloor from moisture, spills, and messes. In addition, Sound-Tec flooring uses the superior clip system known as "angle-drop". This clip method is easier to install and less likely to be damaged. Other floating floors use the "angle-angle" clip system, which is more time-consuming to install and can be easily damaged without proper precaution. When flooring is faster and easier to install, installation costs stay down.
Exact-Match Moldings
When buying floating floors, you may be offered "coordinating" moldings that don't quite match the floorings' designs. Urban Surfaces has exact-match moldings that feature the same designs as Sound-Tec.
Coming Soon: Exact-Match, All-In-One Stair Tread
Our Sound-Tec flooring designs also have exact-match stair treads available, but these aren't just any stair treads. Finally, a cure for the headache of trying to get a staircase to look just right, our all-in-one stair treads are easily trimmed to fit each step and are 100% waterproof with strong dent and scratch resistance.
These stair treads also feature contemporary square-edge nosing plus left and right mitered returns for staircases with exposed edges. It's time to leave retrofitting and mismatching planks or molding behind.
The Promise
Perhaps one of the most important features of our flooring is that every plank comes with a promise. It's a promise that we will keep your order in stock and have it shipped on time, not too early, not too late. If you've dealt with unreliable suppliers, you know that unreliability can bring a project to a devastating standstill.
We believe in partnerships. We don't succeed unless our partners do. How can we help you succeed? Your Urban Surfaces representative is always available to help.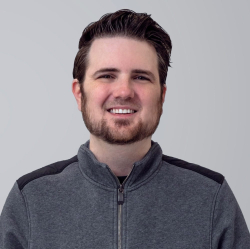 Latest posts by Adam Milecki
(see all)