At Urban Surfaces, we treat sales differently than other companies. Long before any sales happen, we aim to form a meaningful partnership. That partnership should be a symbiotic relationship, beneficial to both parties. Recently, much of the Urban Surfaces team spent several days offsite with the purpose of sales and marketing training, but the idea of partnerships was always at the forefront.
We know that no one in this industry has time to burn. That's why we train our representatives to never waste your time. We hire only the best people, so when you see an Urban Surfaces representative walk in the door, it makes your day better. An Urban Surfaces representative is a resource, an answer to a problem that many multifamily professionals don't even realize they have. An Urban Surfaces representative asks questions that lead to real solutions. We spent the week examining those ideals.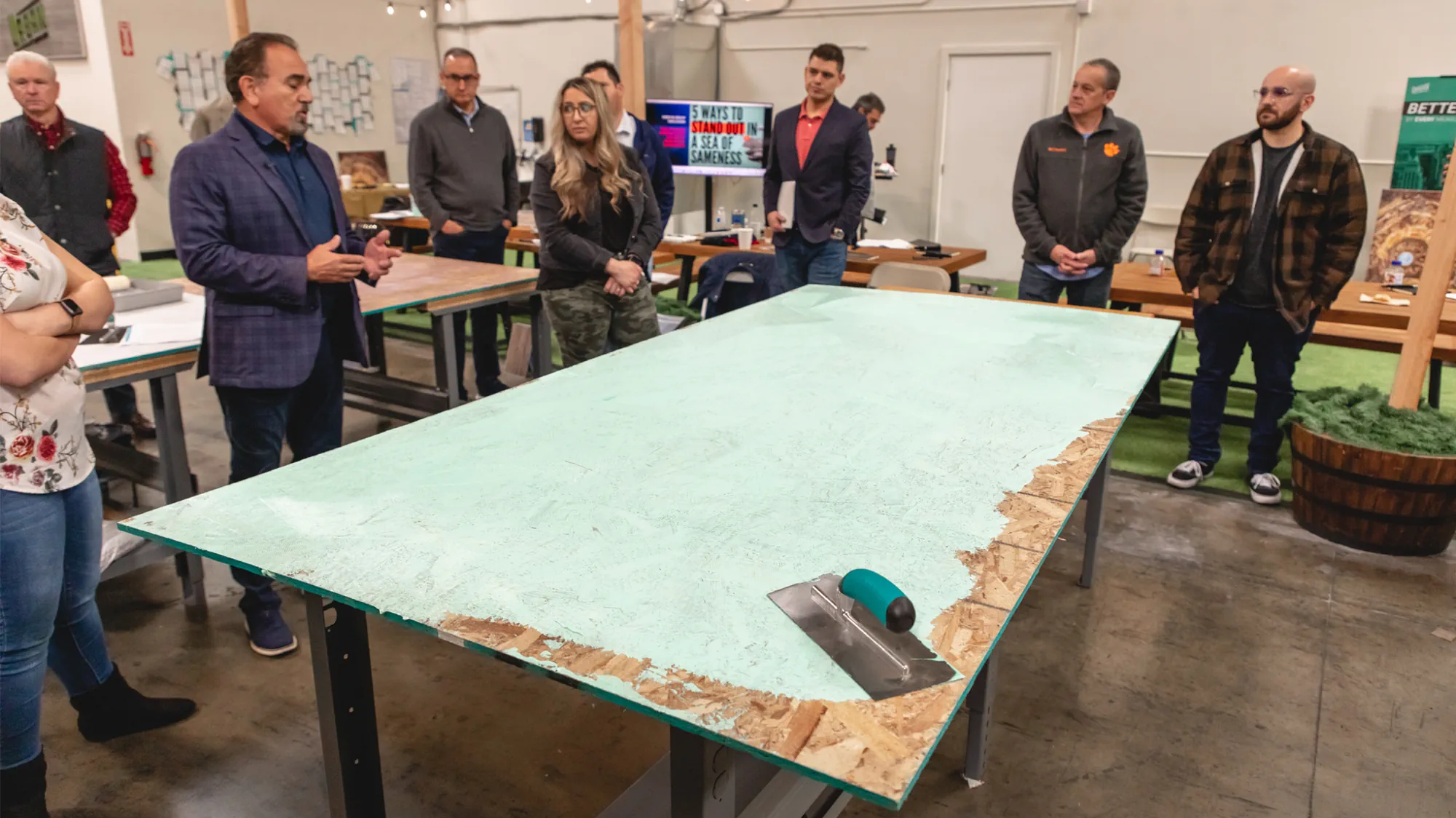 We started by enhancing our understandings of what makes a truly successful flooring installation. Our in-house installation experts gave the entire team of representatives refreshers in subfloor preparation, priming, adhesive, installation, and moldings. Fully understanding every little detail of proper flooring installation is critical to having the proper knowledge needed to support our partners.
One of our valued partners, a local flooring seller and installer, kindly stopped by to be interviewed by our President, Jeremy Britton. While he had only nice things to say about his Urban Surfaces representative, he was able to share helpful information on why the relationship was such a positive one. "You guys know the challenges that we face as flooring installers." The experiences our partner shared gave all the representatives in attendance valuable insights into what makes the Urban Surfaces mindset such a healthy and fruitful one.
On the last day of the week, the Urban Surfaces team had the honor of meeting for a day of training at the legendary Angel's Stadium in Anaheim, California. The purpose of this outing was to recognize that Urban Surfaces is "in the big leagues". Jeremy Britton stated that it was important to remember this. We have our customers' bases covered, enabling them to swing for the fences.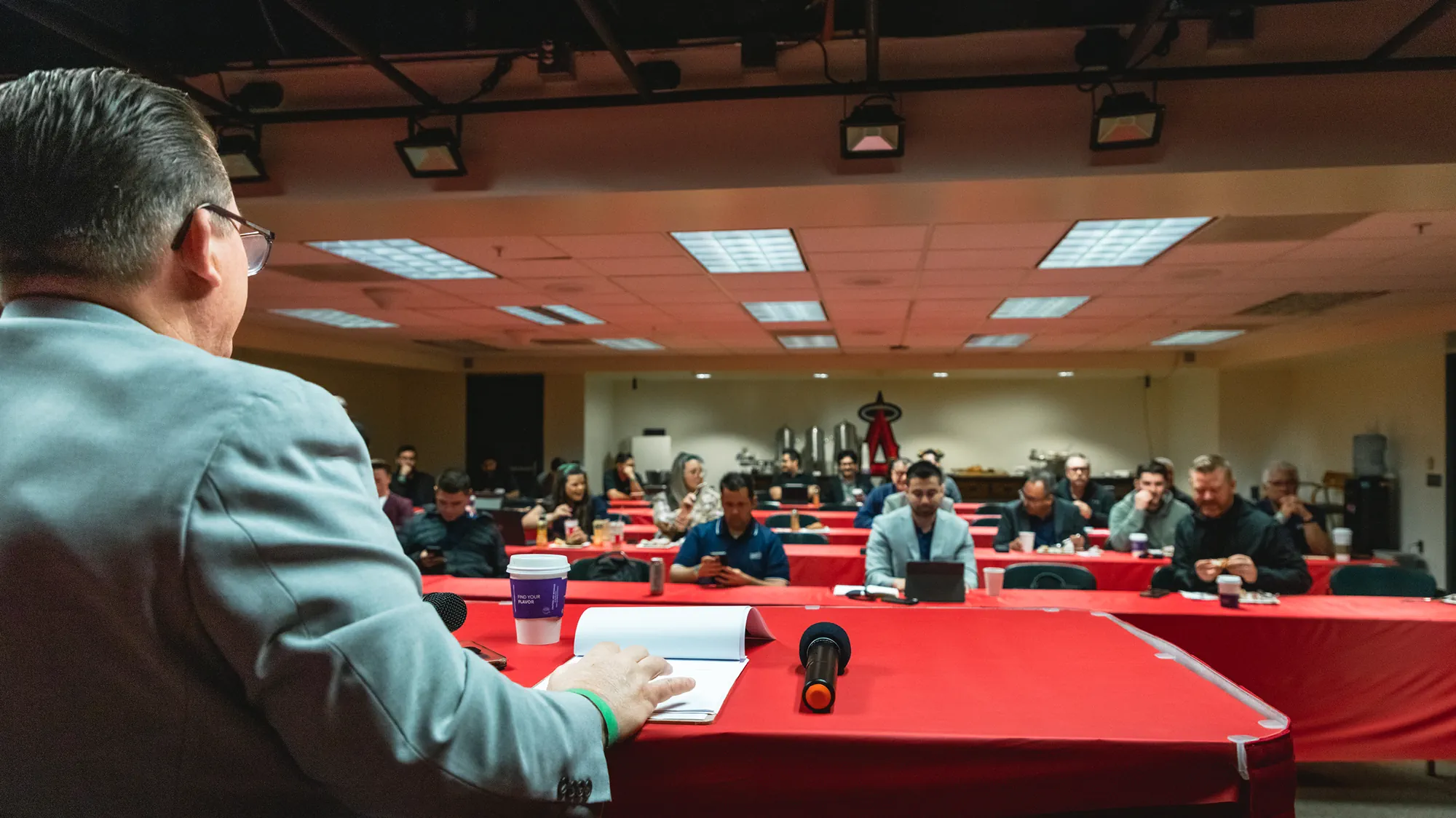 We started in the minors and climbed our way up with hard work and dedication to our partners, we have gained such a solid reputation and formed so many meaningful partnerships, that we have earned our place in the big leagues. We have the agility that the larger companies completely lack, and we will never forget our humble beginnings as a company started by two flooring installers.
Our mission statement is proudly painted in large letters on the wall of our warehouse: We know businesses are hurt by unreliable suppliers. We believe everyone deserves a trusted partner to depend on. That's why we keep our promises so our customers can keep theirs.
To quote Jeremy Britton, we are "big enough to supply, but small enough to care." While Urban Surfaces takes pride in supplying high-quality flooring to some of the biggest names in the country, flooring has never been the most important part. The most important part is our partnerships.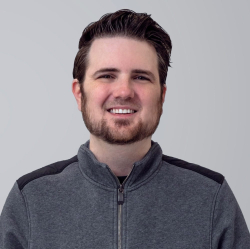 Latest posts by Adam Milecki
(see all)