Family has always been important, but when the pandemic hit, we all needed to come together. If anything good came from the pandemic, it's that people had a chance to become closer to their families. Many had to shelter in place, and in a way, some families grew larger. Friends became family. Families added new members, and many of those members were pets.
Pets give love, much-needed distractions, and some levity in dark times, giving a constant morale boost to everyone around them. There are countless times that pets have literally saved lives or allowed people to live normal lives. There's no debating that pets are family, and during this time, pets became more important than ever. For many, leaving their pets behind for any reason is impossible, even in the face of economic hardship or a global pandemic.
The rising cost of rent has not deterred tenants from keeping their pets close. With a recent survey showing that pets are becoming a necessity for today's renters (with 58% of pet owners saying rent increases would never cause them to consider pet-free living), it is beneficial to property owners and managers to be as open to pets as possible. Pet-free properties are driving away valuable occupants, and it doesn't have to be that way. In addition, residents of pet-friendly spaces stay 21% longer than those in housing with a no-pet policy. Whether you are a pet lover yourself or not, there is undeniable potential business growth from adapting your policies to be pet friendly.
One of the top reasons for the existence of pet-free policies is the potential for damage to the property itself. However, the average extent of damage done by pets is well within costs and deposits, especially since the above study shows that pet owners are willing to pay more just to keep their pets close. Opening your doors up to quadrupeds isn't as tricky as you may think. There are several things you can do as a property owner to prevent damage caused by pets, and we're here to help.
The Path to Pet-Friendly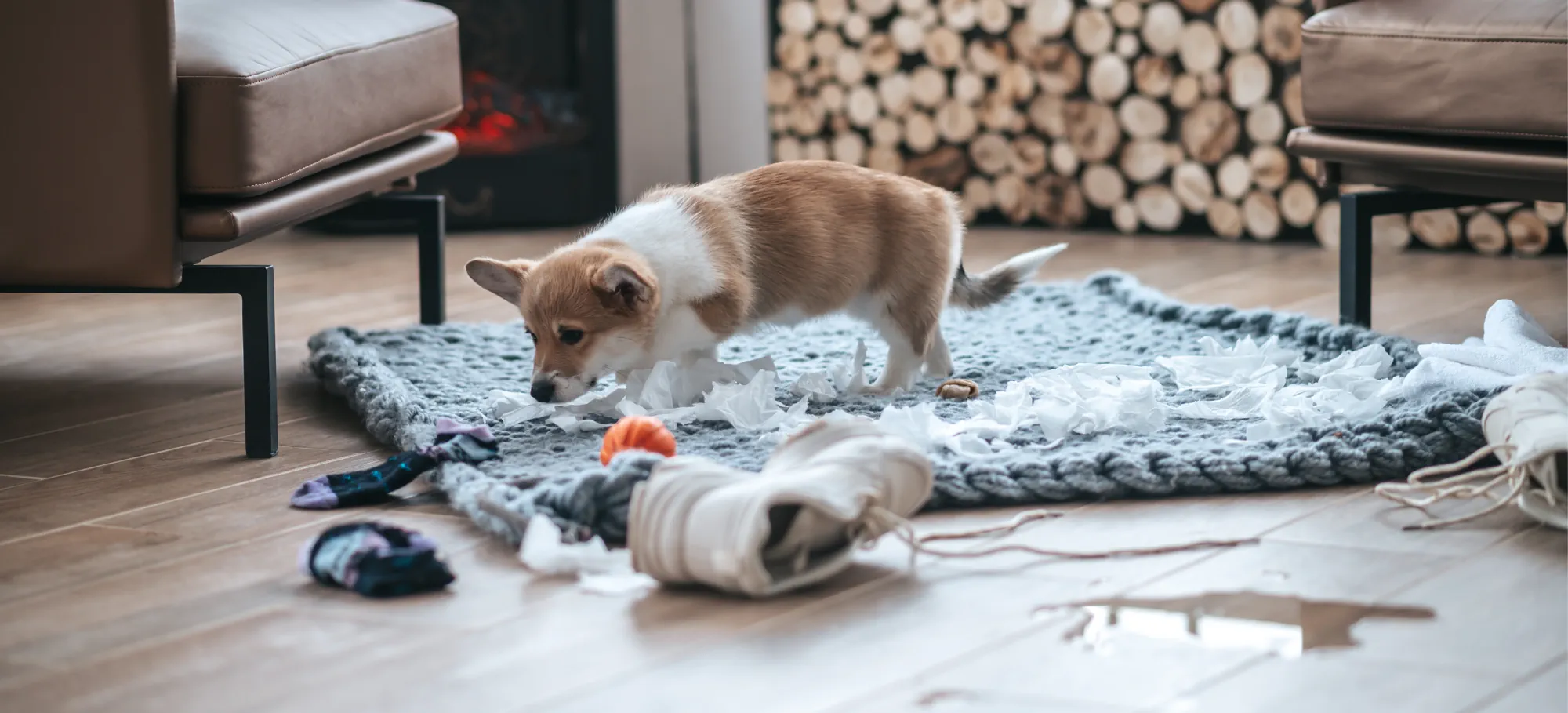 When the "good boys" and "good girls" aren't so good, living spaces can take damage in several ways. Here are some ideas that will keep your property beautiful, even with the presence of pets.
1. Pet-Proof Flooring and More
There are a multitude of options for constructing living environments that are resistant to the teeth and claws of our fuzzy friends. All of Urban Surfaces' flooring is topped with a polyurethane coating with a wear layer underneath. This protects the flooring from the scrambling scratches of a pet at mealtime. With different wear layer thicknesses available (measured in mil, not mm), we recommend a wear layer of at least 12 mil for proper pet protection.
It's not just flooring that can suffer the excitement of pets. Window coverings are often the victim of curious pets, and there are pet-resistant options for both blinds and curtains. However, keeping pets away from the more delicate elements of a living space is the best way to protect those elements, so lending pet gates to tenants and making them aware of tried and true pet-proofing techniques can make a world of difference.
2. Making Pet Training Options More Available
If you have a reputable pet training business nearby, it could be beneficial to both your business and there's to make an arrangement. In exchange for referring your tenants to a local pet trainer, they can offer a discount on their services. This makes for a symbiotic relationship that could last for years. The pets will be happier too. Not only will this reduce the chances of damage caused by pets, but the likelihood of pet noise complaints will drop dramatically.
3. Setting Proper Security Deposits
Sometimes pet damage is unavoidable, but making sure to accurately assess areas of your property that could take the most damage is vital to calculating proper security deposits. Once you have determined what is in the most potential danger from pet attack, do your research to see how much worst-case repairs would cost. PetScreening is a helpful new service that can help keep you informed about your tenants' pets and the damage they might do.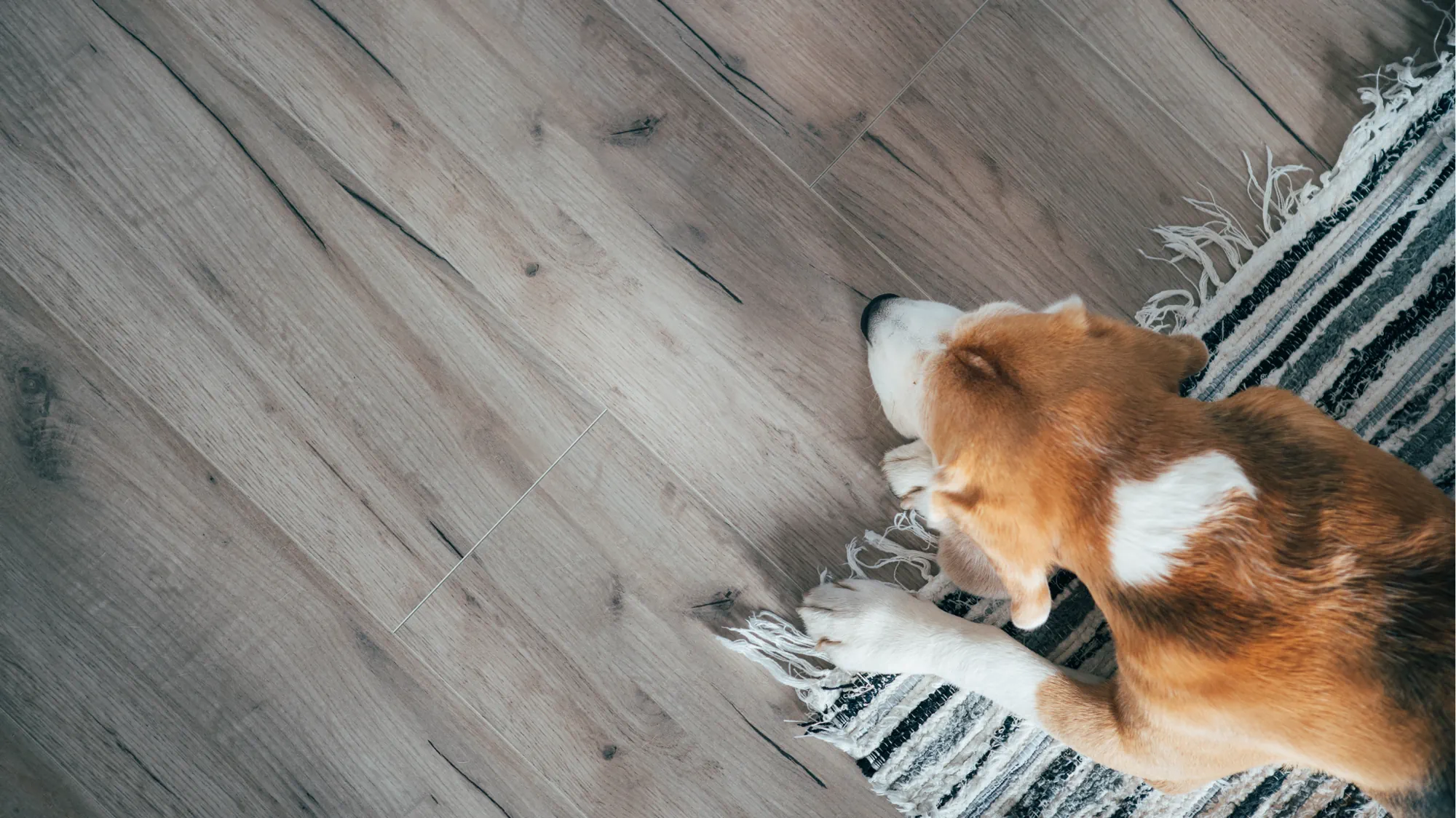 Pets Keep Occupants Happier
Keeping your occupants happy is key to good business. When you show tenants that you care about their needs, you are creating relationships that last and benefit both sides. Once you make the shift to pet-friendly property management, you'll wonder why you waited so long.
If you are ready to start welcoming pets (and their owners) into your properties, contact your Urban Surfaces sales representative today for a no-commitment consultation.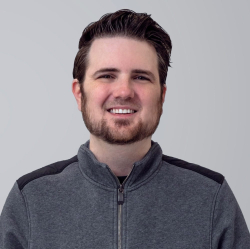 Latest posts by Adam Milecki
(see all)