Previously, on our YouTube channel, we showed off our newly remodeled will call. Keen eyes may have caught a brief glimpse of the product we used alongside our InstaGrip flooring. It wasn't an adhesive or even a tape, it was Traction Subfloor Grip Coating!
Traction Subfloor Grip Coating provides fast and easy LooseLay installation without adhesive. This innovative anti-skid subfloor coating provides the horizontal grip strength of an adhesive with none of the permanence. As a bonus, Traction also primes the subfloor and provides up to 90% moisture protection.
Watch as our Product Specialist, Hank Hernandez, shows you how to install our LooseLay InstaGrip flooring with our innovative new Traction Subfloor Grip Coating.
LooseLay installation couldn't be easier. When paired with Traction, our already speedy-to-install InstaGrip LooseLay is even easier to install or replace. The commercial-grade wear layer is effective as ever, while the Grip-Tec backing adds to Traction's tremendous lateral lockdown.
We currently have one InstaGrip line, InstaGrip 28, with two more lines, InstaGrip 28 Tile and InstaGrip 20, coming soon.
For a striking look, pair InstaGrip 28 with our InstaGrip 28 Tile. InstaGrip 28 Tile is industrial beauty in grand proportions, sharing the same benefits as InstaGrip 28 but with a premium 36″x36″ aesthetic. This tile features highly durable 5mm vinyl construction with a concrete appearance, smooth topography, and large dimensions.
Please note that due to a difference in thickness, InstaGrip 20 is not to be used flush with InstaGrip 28 or InstaGrip 28 Tile, but it can be used in proximity with a proper transition molding.
If you're as excited about Traction and InstaGrip as we are, your Urban Surfaces representative is available to discuss the possibilities.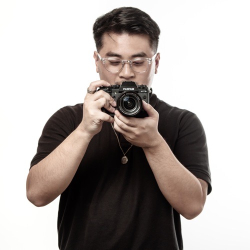 Latest posts by Brandon Le
(see all)