Multifamily housing is a lot busier during the week than it once was. With more and more people clocking into work from home, multifamily-unit owners and managers need to provide not just homes but comfortable workspaces. When we last checked in with the at-home workforce in 2021, we learned that 62% of US-based employees aged 22 to 65 were working remotely. In 2022, the number of US workers working remotely increased by 24%.
While not all employers are thrilled with this shift, there are business benefits such as fewer sick days, better morale, lower or no office costs, and a bigger talent pool. Employees are enjoying benefits such as no commute time and cost, (potentially) fewer distractions, and more comfort and freedom. Regardless of COVID-19, remote workers don't seem to be returning to the office permanently for the foreseeable future.
For this reason, property owners and managers who haven't made remote-work amenities available to their residents may be in danger of losing them and driving away prospective business. Making it easier for your tenants to work from home gives them a greater sense of value every time they pay their rent. If you haven't considered work-from-home amenities for your space, it's time.
Top Eight Remote-Work Amenities
We've got a big list of great ways you can make your multifamily unit a work-from-home paradise. It's up to you which of these options will work best for your space, but the more you can achieve, the happier your residents will be.
1. Soundproofing
The easiest and quickest way to reduce noise transfer from one floor to another is to install an Urban Surfaces' sound-dampening flooring option such as Foundations Floating, Studio 12 Floating, InstaGrip, or one of the Sound-Tec collections. These will all significantly reduce the sound transferred by differing amounts, all of which have been precisely tested by Veneklasen Associates. Our vinyl flooring has impressive HIIC scores reaching as high as 71.
In addition to the sound reduction of Urban Surfaces' flooring, we also have underlayments that can further reduce sound travel between floors. These underlayments are compatible with our 4mm-or-thicker flooring options and greatly enhance their existing sound-reduction ability.
FloorSilencer Boost

This fiberboard is built from quality, eco-friendly, and 100% recycled material and is a dense and durable solution to reduce sound while still being easily cuttable to shape. Additionally, FloorSilencer Boost gives the benefits of antimicrobial moisture protection, subfloor raising and imperfection smoothing, thermal insulation, and cushioning that reduces foot and leg fatigue without endangering floor-clip integrity. When combined with our Sound-Tec flooring, FloorSilencer Boost scores an impressive HIIC of 78.
FloorSilencer Flex

This roll provides benefits similar to FloorSilencer Boost (with the exception of and subfloor raising/leveling) but has the advantage of being easy and quick to install. FloorSilencer Flex is affordable and performant with an HIIC score of 77 when placed under our Sound-Tec floors.
For more soundproofing techniques, check out our post about the new HIIC standard.
2. Reliable and Fast Building-Wide WiFi
For most, working from home would be impossible without a reliable and fast internet connection. Do your research, find the most reliable MDU (Multi-Dwelling Unit) WiFi and internet provider in your area, and have them supply your building with WiFi. Don't settle for dead zones or slowdowns. Your tenants will thank you.
3. An Office in Each Unit
Your occupants working from home may need privacy even within their unit. Crying children and loud roommates can ruin essential work calls. That's why a separate space in each unit can be very valuable. If large enough, a closet can be converted into an office. Painting a single wall green can make for a better video call background, and wall outlets with built-in USB ports can be surprisingly useful.
4. Video Intercoms and Smart Locks
Being able to handle package or food deliveries with minimal interruption can be very valuable to people working from home. There's no need for a working resident to break their flow state when they can securely handle door calls right through their phone with intercom systems such as ButterflyMX, Swiftlane, or LittleBird.
5. Co-working Space
Working from home can make collaboration very challenging, even with all the technological advancements in video conferencing. That's why co-working spaces can really help on projects where the skills of more than one person are needed. If you have a lounge area that sees very little use, it can be easily converted to a co-working space.
A co-working space is also a perfect location for reservable, private conference rooms. If apartment space is limited, consider setting aside some room for reservable, private workspaces as well, so those working from home can have more peace when needed.
6. Safe Package Delivery
Approximately 70% of the US population were shopping online in 2022, and e-commerce sales will continue to increase in 2023. Make sure your residents can safely receive packages that their jobs depend on with a secure, dedicated package delivery room or smart lockers from a company such as Meridian, Pitney Bowes, or LockTec.
7. Fitness Center
One of the biggest disadvantages of working from home is a feeling of isolation or "cabin fever". Working remotely can also cut down on a person's physical activity. If you are helping your tenants to work from home, it's best to give them a way to get out of the work mindset and to be in an active environment with others. Providing a convenient fitness center with workout equipment can make a big difference in the well-being of your occupants.
8. Other Conveniences
You can go the extra mile by being mindful of ways that you can provide time-savers to your tenants. Door-to-door trash service, personal parking spaces, and free or affordable dog walking service can all save a lot of valuable time for residents with minimal additional costs.
Let Us Help
If these suggestions would mean a lot of changes for your property, take it one step at a time. Allow us to help by making your sound-reducing flooring and underlayment installation a breeze.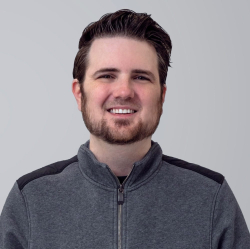 Latest posts by Adam Milecki
(see all)